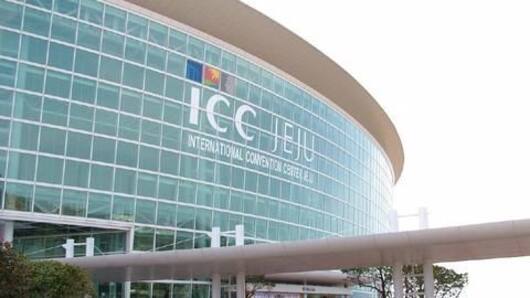 Most corrupt bookies are Indians: ICC Official
A top ICC official has stated that most of the bookies, who indulge in corrupt practices in international cricket, are Indians.
The findings have come out while conducting several investigations, including the ongoing one into rampant corruption in Sri Lanka Cricket.
ICC Anti-Corruption Unit General Manager, Alex Marshall, revealed that Indian bookies are spread across the world.
Here is more on the same.
Active corrupt people present to malign the game
Sri Lankan Cricket is witnessing a deep rooted corruption, which is being investigated by the ICC.
Interestingly, ICC's ACU has shared vital information regarding the presence of active people with corrupt minds, who are consistently trying to malign the game.
Reports state that bookies are trying to make their way through in the ongoing England and Sri Lanka ODI series in the island nation.
Indian bookies in most parts of the world
When Marshall was asked that if all active corrupt books are local, he told ESPN Cricinfo, "In Sri Lanka it was both local and Indian bookies. In most other parts of the world it is mostly corrupt Indian bookies."
There is an element of truth in all this.
Former Pakistani cricketer Danish Kaneria admitted to taking money from an Indian bookmaker to fix matches.
Love Sports news?
Stay updated with the latest happenings.
Yes, notify me
ICC give information on active corrupt bookies to cricketers
Since 2000, match-fixing scandals that have come to fore suggested most of the corrupt bookies, who try to approach players, are all of Indian origin.
"During the briefing (to England and Sri Lanka players), we showed names and pictures of active bookies in cricket who were trying to get at players both in Sri Lanka and at tournaments elsewhere in the world," Marshall said.
Players need to be better informed: ICC
The idea behind educating the players about all the corrupt bookies presently around the world, is a step in the right direction.
"We have shared the information of active bookies, we have shown their pictures, given their names and details. This way we felt the players are better informed. The exercise has already lead to new information coming forward from the teams," said Marshall.
ICC's ACU currently investigating sting operation by Al Jazeera
The ICC is currently monitoring a host of bookies and there are probably around 20 active miscreants.
Not just men, but women are involved too.
The ICC's ACU is currently investigating a sting operation, which was carried on by Al Jazeera television, earlier this year.
The documentary revealed match-fixers rigging Tests between Lanka and India in 2017 and Lanka versus Australia in 2016.