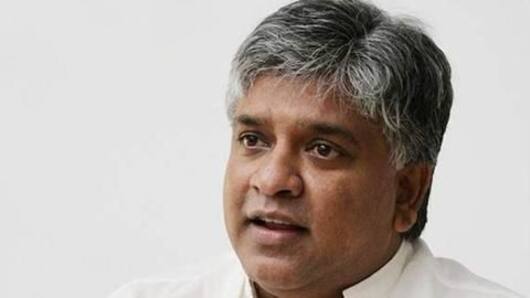 Former Sri Lankan captain Arjuna Ranatunga arrested over shooting charges
Former captain of the Sri Lankan cricket team Arjuna Ranatunga was arrested for his involvement in a shooting incident, which left one person dead.
Reports confirm that he was trying to enter his ministry when supporters of Sri Lanka's new PM Rajapaksa, blocked his path.
Ranatunga's guards shot one dead and injured two in the violence that followed.
He was released on bail, later.
Sri Lanka undergoing a political crisis
Sri Lanka is undergoing a political crisis after the country's parliament was dissolved by President Maithripala Sirisena.
On Friday, the President took the decision, ousting former PM Ranil Wickremesinghe.
He has since stated that the members of the opposition want to restore parliamentary proceedings as soon as possible.
"At the moment no one is in full charge of the country," said Ranil.
Comments from the police after Ranatunga's arrest
A spokesperson from Colombo's police confirmed that "Colombo Crime division arrested Ranatunga over the shooting incident". He was swiftly produced before the magistrate, and was subsequently released on bail. Notably, the mob was trying to take Ranatunga hostage near Ceylon Petroleum Corporation's head office.