#INDvWI T20Is: This is what Kohli feels on Dhoni's exclusion
Sports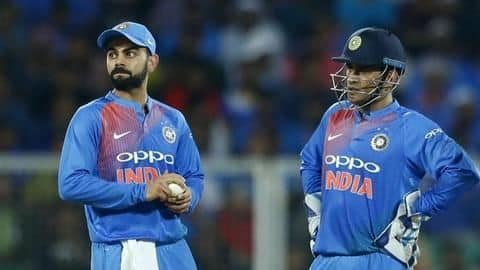 Indian skipper Virat Kohli has opened up on the exclusion of veteran wicket-keeper batsman MS Dhoni from the T20I series against West Indies and Australia.
Dhoni was omitted from the squads announced by the BCCI. His exclusion had garnered a lot of talk and interest.
And although many pundits aren't shocked, this is what Kohli feels about selector's decision.
MSD
Dhoni was excluded keeping Pant in mind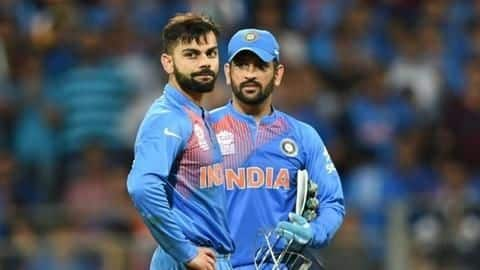 On October 26, the selectors had announced the squads for the upcoming T20I series.
And chief selector MSK Prasad highlighted that they want to try young Rishabh Pant and the veteran DK as keeping options.
The decision to exclude the former Indian skipper was taken, keeping an eye on the future.
The message was clear- Pant is the future.
Comments
Selectors have already addressed issue: Kohli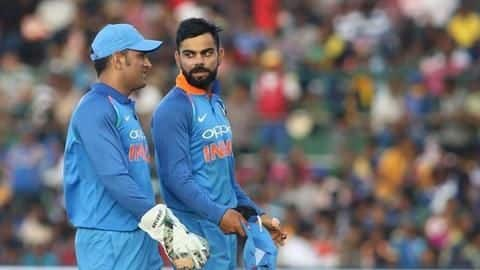 Kohli stated in his post-match conference after India's 3-1 ODI series win against West Indies that the selectors have already addressed the issue regarding MS.
"I think the selectors have already addressed this if I'm not wrong. And he's been spoken to, firstly...So, I don't see any reason why I should be sitting here and explaining that."
Backing
Dhoni himself made way for Pant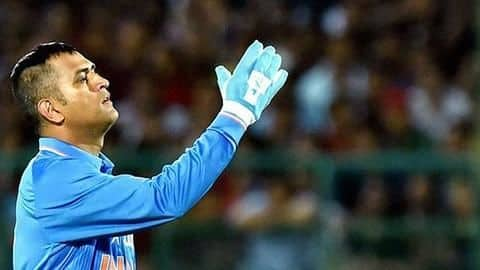 Kohli highlighted that MS is still an integral part of the team and backed him for the 50-over format and added that Pant has the backing of MS.
"He's still a very integral part of this team and he just feels that in the T20 format, someone like Rishabh can get more chances."
Dhoni knows at 37, he can't play more than one format.
Views
Dhoni's exclusion didn't come as a surprise to Dada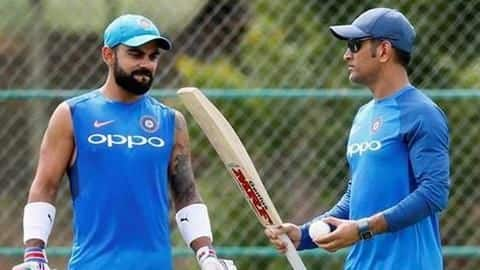 Dhoni hasn't been in good form with the bat since quite sometime and that's what propelled the selectors to go ahead with Pant and DK.
Further, the World T20 is in 2020 and Dhoni is unlikely to play that far.
And this was the point raised by former Indian skipper Sourav Ganguly, who wasn't surprised with Dhoni being dropped from the squad.
Opinion
Pant has the chance to excel: Our take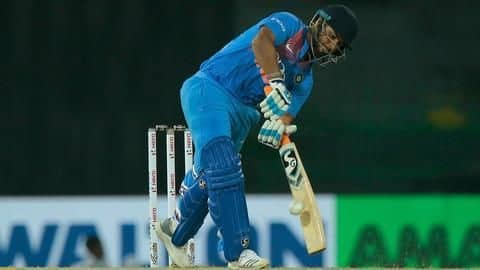 Dhoni's omission comes as a chance for young Pant to grab the opportunity and seal his spot across the formats.
Pant has already taken over the Test mantle and recently played as a specialist batsman in ODIs.
His T20 heroics are known to everyone. At such a young age, he is the best bet to become a pivotal figure.