#GamingBytes: Battlefield V reveals its new map, Twisted Steel
Sports
Battlefield V is getting released on November 20 but despite the delay, the studio DICE is trying to keep the gamers hooked.
To this end, it released a trailer outlining the eight maps that would be arriving with the game. These maps include Twisted Steel, Devastation, Rotterdam, Narvik, Fjell 652, Aerodrome, Arras, and Hamada.
Here we bring you the details of Twisted Steel.
Do you know?
All about the maps
Hamada is the largest map, and Fjell 652 the smallest. The maps show locales from North Africa to the frozen Scandinavian peaks featuring different gameplay styles from tank invasions to trench hand-to-hand combat. Notably, more maps will appear in the Tides of War post-launch content.
Map details
All about Twisted Steel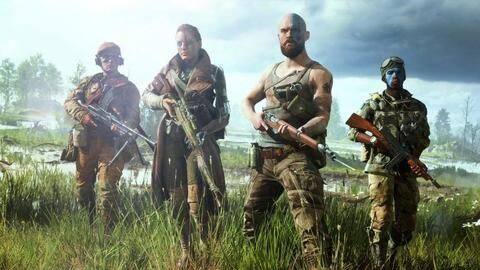 Twisted Steel as a map was first introduced to fans during the Tirailleurs War Story. It has set a record for the largest structure in any Battlefield game, featuring a huge steel bridge.
It is set in the French marshlands and will follow the exploits of the Senegalese colonial troops as they try to push back the German army through an occupied France.
Developers speak
What did DICE say about the map?
DICE cited the events of 1940 which took place on the border of France and Belgium, in the fortified sector of river Escaut.
It brings to life an European rural area from World War II.
Players can resort to heavy infantry, planes, and large vehicles. Players should stick to the swamps when in vehicles.
The infantry will have plenty of vegetation for cover.
Opinion
How we think Twisted Steel will play out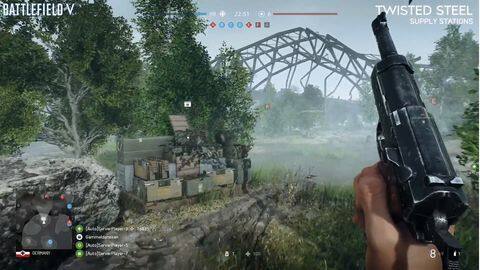 Twisted Steel has been described as a 'large' map by DICE but it has assured moderate to fast-paced battle.
This gives us a good idea, that the steel bridge being the centerpiece of the map, will see much of the battle funneled there and the bridge will witness a lot of action.
Perhaps capturing the bridge could be key to beating the Germans back.