Sports
Kenya coach Laventer Oguta breaks gender stereotypes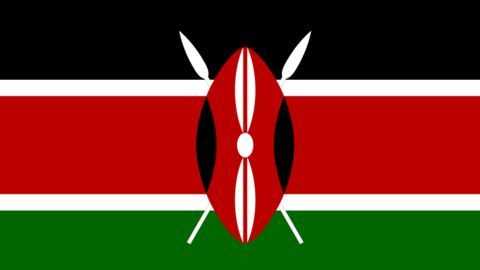 Laventer Oguta, the head coach of the Kenyan kabaddi team is breaking gender stereotypes in the sport by coaching the men's team.
She is also the President of the Kenya Kabaddi Association.
Oguta was a part of Kenya's national rugby team and had it not been for her untimely knee injury, she would have been representing Kenya at the 2016 Rio Olympics.
In context:
Kenya breaking gender stereotypes in kabaddi
History

Origin of Kabaddi in Kenya
Kenya's national kabaddi team was formed just days before the third edition of the circle style Kabaddi World Cup in 2012.
A team was formed by selecting players who played sports like rugby and taekwondo but had no idea what kabaddi was.
Former kabaddi player from Punjab, Manjinder Singh Brar was the first coach of the team and trained them in 26 days.
12 Oct 2016

Kenya coach Laventer Oguta breaks gender stereotypes
Love Sports news?


Stay updated with the latest happenings.
2010

Oguta's introduction to kabaddi
in 2010, Laventer Oguta unknowingly came across a video of a kabaddi match between India and Iran while searching for rugby videos.
She started gathering as much information about kabaddi as she could, and eventually started teaching the game.
She came to India to watch the Pro Kabaddi League's first season and since then has been a regular audience of the tournament.
Oguta speaks

Faced no problems while coaching the national team: Oguta
Laventer Oguta said that she does not face any gender problem in Kenya while coaching the national team.
"There's never been a problem for me when it comes to coaching. What matters is how you communicate and what you can do", she says.
On gender equality in Kenya Oguta says, "Society is such that there is a lot of respect for women in Kenya".
Laventer was the obvious choice for job of coach: Mosambayi

Kenya captain David Mosambayi said that Laventer Oguta was the obvious choice when they wanted to select a national team coach. He added, "She has taught each and every player on the team. She is the heart of the team and keeps our morale up".