Three Champions League wins, no playing time: Navas voices frustration
Sports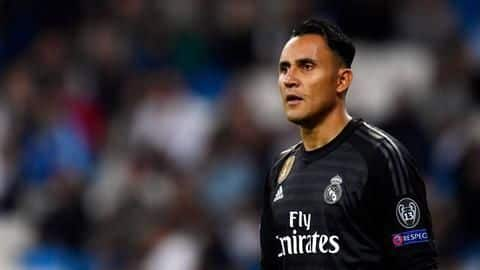 Real Madrid custodian Keylor Navas has spoken up regarding the lack of playing time that he has been receiving since Thibaut Courtois was signed by Los Blancos.
As we had earlier conjectured, Courtois has now become the usual choice for Real Madrid's goalkeeping duties, and the veteran Costa Rican Navas is being usually benched by new manager Solari.
Further details follow.
Solari
Solari clearly prefers Courtois over Navas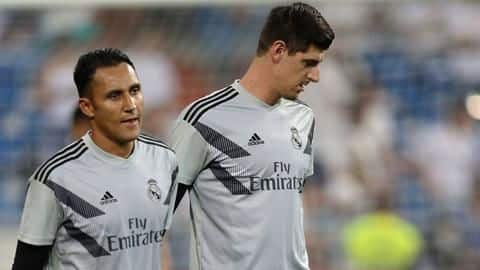 Santiago Solari took over the reins of Real Madrid after the highly unsuccessful tenure of Julen Lopetegui.
And since then, Courtois has been his first-choice goalkeeper for all the matches.
Navas was reduced to just one start, against an inconsequential Melilla in the Copa Del Rey.
However, under Lopetegui, Navas used to be picked for the UCL, and Courtois, for La Liga matches.
Performance
How have the two goalkeeper performed so far?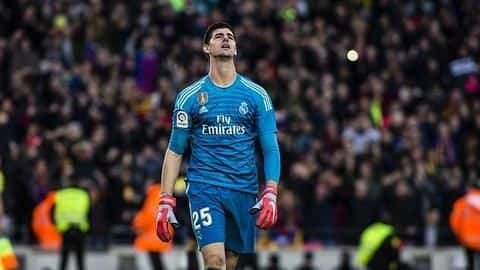 Considering Real Madrid's poor run this term, it can be easily understood that none of the goalkeepers have been impressive between the posts.
While Navas conceded seven goals in the seven matches that he has played, Courtois has conceded 13 in 11 appearances.
Moreover, Courtois had to face the 5-1 onslaught from Barcelona that left Los Blancos humiliated at Camp Nou.
Real Madrid
Real Madrid's position in La Liga and the Champions League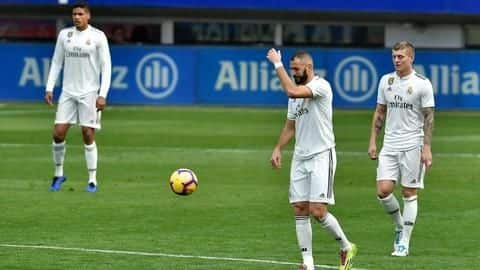 Real Madrid had a poor start to the season under Lopetegui, but since Solari took charge, have shown some spark in their performances.
However, they are still sixth in the La Liga table, having won six out of their 13 league matches.
Be that as it may, they have been dominant in their favorite hunting ground, the Champions League, topping Group G with 12 points.
Information
Upcoming fixtures for Real Madrid
Up next, Real Madrid will be facing Valencia tomorrow at 1:15 AM for their La Liga fixture, and then they have their return match against Melilla in the Copa Del Rey on December 6.