Financial Fair Play can help United close gap: Jose Mourinho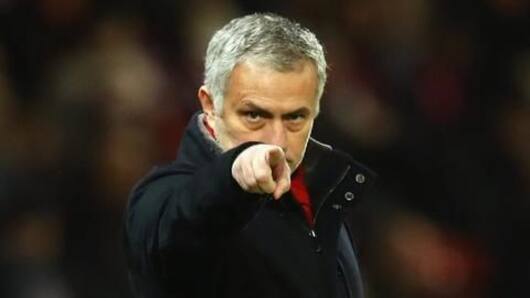 Manchester United are way behind their title rivals in the Premier League in the 3rd season under Jose Mourinho.
After finishing second last season, United are a dismal eighth in the 2018-19 season after 15 matches and are 18 points adrift of league leaders Manchester City.
Jose has now taken an indirect dig at City and has outlined how the club can rise again.
In context
#EPL: Jose takes an indirect dig at City
Dig
Jose takes dig at City indirectly
Jose feels that the UEFA should clamp down on Financial Fair Play infringements to bring equality on the playing field between clubs.
He said that this would enable United to become serious Premier League contenders once again.
Jose did not take City's name, but there was an indirect attack on the arch-rivals.
City are currently in the centre of an ongoing investigation regarding FFP.
FFP
What Jose has said regarding investment of top clubs?
In his press-conference ahead of tonight's EPL encounter against Fulham, Jose outlined the issues.
"If the ones above us keep going in same direction and if their ambition and investment is continuous, that's one thing. Another thing is if they stop, or if the Financial Fair Play makes them stop and then we can close the gap a little bit better."
Love Sports news?
Stay updated with the latest happenings.
Notify Me
City
City have been accused of breaching FFP rules
Earlier, German magazine Der Spiegel had used material from outlet Football Leaks to claim that EPL champions City had broken rules that dictate how much money a club's owners can put in.
City went on to dismiss the reports and said it was an attempt to damage their reputation.
If the breaches are serious, then City could be banned from next season's Champions League.
United
After Fergie's retirement, United have been poor
Manchester United have not won the Premier League since Sir Alex Ferguson retired in 2013.
Since then they have finished seventh, fourth, fifth, sixth and second across next 5 seasons.
United also changed managers to finally land Jose in 2016.
The club has spent heavily since Fergie's departure, but the results haven't come.
United have won just three major trophies since 2013.
United haven't won league since 2013
United last won the league title in 2012-13. Since then City and Chelsea have won the title on two occasions each. Leicester City won the trophy once as well. This season too, United are already out of the race.
Can United close the gap on City?
Asked 1 day ago by ANONYMOUS
Answered by NewsBytes
At the moment, United are lagging far behind in terms of performances. One cannot see them stop City in the near future.
Where does City and United stand in the 2018-19 Premier League?
Asked 1 day ago by ANONYMOUS
Answered by NewsBytes
City are atop the league table with 41 points and United are eighth with 23 points.
More questions