Modric has harsh words for Messi-Ronaldo, Ballon d'Or ceremony absentees
Sports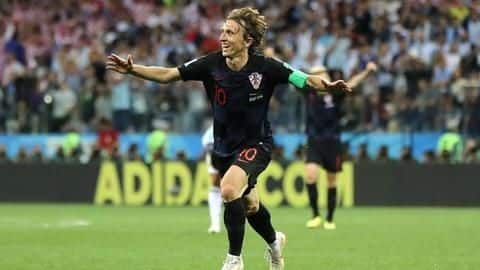 Croatian midfielder Luka Modric, who managed to break Leo Messi and Cristiano Ronaldo's decade-long domination of football's top individual honor, the Ballon d'Or, is visibly livid with them for having given the award ceremony a miss.
Modric had a sensational 2017-18 season where his club Real Madrid won their third consecutive Champions League trophy and led his national team to the World Cup final.
Legitimacy
Modric was a deserving candidate for football's top individual prize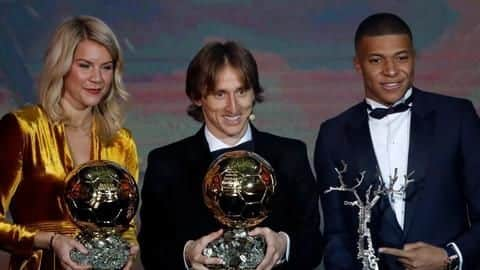 When Real lined up in the 4-3-3 formation, Modric was the central player in the team, around whom the tactical gameplay rotated.
Modric has a great vision which helps Real develop attacks, take control of the game's rhythm, and keep possession.
He even drove the play during Croatia's World Cup exploits, building up attacks and holding the midfield at the same time.
Comments
Modric's comments on Messi and Ronaldo's absence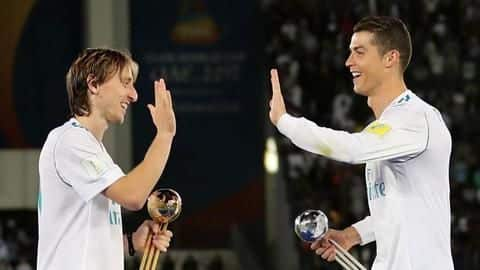 Modric believes Ronaldo and Messi ditching the award ceremony was unfair to football, the fans, and the new winners.
He went on to say that this means Ronaldo and Messi think the award is only important when they are the winners.
He also added that the Ballon d'Or goes to the player who had the best season and not the most skillful player.
Quote
Modric's jibe (or praise?) Messi and Ronaldo's brilliance
While criticizing the two legendary players for their absence, Modric said that if the award was for skills and not the best player of the season, Ronaldo and Messi should be given everything and there would be no requirement for votes.
Infantino
FIFA President Infantino was angry with the two superstars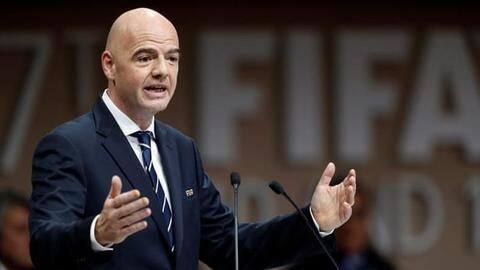 According to Spanish outlet AS, the President of Federation Internationale de Football Association (FIFA) was unhappy with Lionel Messi and Cristiano Ronaldo for pulling a no-show at this year's The Best FIFA Awards.
It was believed that the importance of the event was reduced due to the absence of the two biggest superstars of world football.
Modric was adjudged the winner of the award.