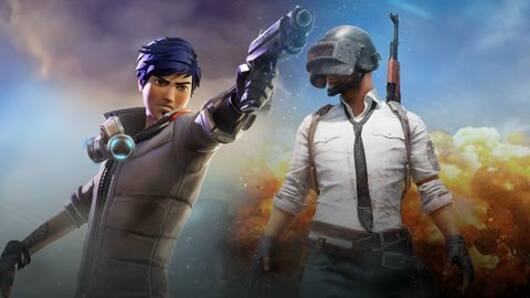 #GamingBytes: PUBG Mobile has as many players as Fortnite
Fortnite, by Epic Games, has been dominating the Battle Royale market that PUBG had helped establish.
It quickly gained popularity in the West for being free to play while constantly introducing new content, and smoother gameplay experience through its updates.
However, PUBG Mobile is giving tough competition and current reports state that the number of gamers for PUBG Mobile equals Fortnite's.
Read it here.
PUBG looks to the east for rising popularity
While Fortnite's popularity in the Battle Royale genre stems mostly from the Western market and console gamers, PUBG has targeted an extremely different market demography. Its mobile game has a massive fan following in Chinese and Indian markets due to a variety of factors.
The numbers speak of PUBG's popularity
Credits:
The Verge reports that PUBG Mobile reached a phenomenal landmark of over 200 million gamers, which equals the same number of Fortnite players across all platforms.
Notably, both games enjoy around 30 million daily gamers.
However, Bloomberg reported Fortnite's 200 million mark in November 26, so its numbers could have increased, but if we factor in PUBG's PC and console gamers, PUBG easily wins.
Love Sports news?
Stay updated with the latest happenings.
Yes, notify me
Why is PUBG Mobile popular in the Chinese markets?
China contributes significantly to the number of gamers within the PUBG community.
This is primarily because of China's love for first-person shooters. Since consoles were banned in China till 2015, many gamers latched on to the mobile version of PUBG when it came out.
Notably, PUBG's mobile version came out before Fortnite's thus successfully capturing the mobile gamer base due to first mover advantage.
Why is PUBG popular in India?
Credits:
PUBG Mobile has easily eclipsed Fortnite's popularity in India due to a few reasons.
Firstly, Fortnite for mobile is only playable on high-end devices while PUBG can run on mobiles with lower specifications.
Moreover, most of the Indian gaming community comprises mobile gamers due to a rise in smartphone ownership. Coupled with increased internet access, it led to PUBG Mobile's rising popularity.
On to stronger numbers from here
PUBG Mobile recently started Season 4 and will be releasing the snow map, Vikendi soon. The map will become available for matchmaking day after, as per reports. This should further bolster the number of PUBG Mobile gamers, making it the world's most popular Battle Royale.
How will I get the Vikendi snow map in PUBG Mobile?
Asked 2018-12-19 20:55:35 by Ridhi Dutta
Answered by NewsBytes
Download the new update for PUBG Mobile and you can access the Vikendi map once it is launched. Notably, the map launch is expected to be on December 21.
When will I get the Vikendi snow map?
Asked 2018-12-19 20:55:35 by Hemant Kapur
Answered by NewsBytes
The Vikendi snow map will be made available on December 20 but matchmaking will only be possible from December 21. The new update will also give you a snow theme, so enjoy.
When is PUBG Lite coming to India?
Asked 2018-12-19 20:55:35 by Sanvi Venkatesan
Answered by NewsBytes
PUBG Lite has not yet been announced for India. However, seeing the popularity of PUBG among Indian gamers, which this article highlights, you can be assured that the Lite version shall be made available soon.
Can my device run PUBG Mobile?
Asked 2018-12-19 20:55:35 by Paridhi Saxena
Answered by NewsBytes
PUBG Mobile will need you to have at least Android 5.1.1 or higher and a minimum of 2GB RAM. You will also need a stable internet connection. For running PUBG Mobile on low-end devices always switch to the lowest possible settings.