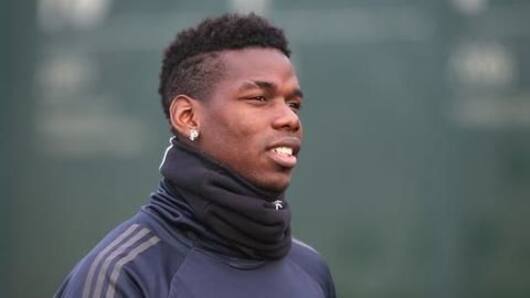 "He f***ed with the wrong baller": Pogba on Mourinho
In a deplorable gesture unacceptable from any global football star, Manchester United midfielder Paul Pogba has shown his happiness at Jose Mourinho getting sacked from Manchester United.
The French international was reportedly heard celebrating Mourinho's firing and shouting "He f***ed with the wrong baller" in the club's dressing room.
Why such detestation? How improper was the behavior?
Let's discuss right here.
What did Pogba say after news arrived of Mourinho's sacking?
Sun Sports revealed that Pogba was pretty ecstatic after the news of Mourinho's sacking reached the Carrington training ground.
He reportedly danced around, saying, "He f***ed with the wrong baller".
Pogba's sour relationship with Mourinho is common knowledge.
Earlier when Mourinho had reportedly asked him to emulate Frank Lampard, Pogba had retorted by saying that Lampard did not win a World Cup like him.
Michael Carrick came down heavily upon Pogba
Michael Carrick, the United legend who won the Champions League with them in 2008, reportedly came down heavily on Pogba when he learnt about the ugly celebrations the midfielder was carrying on.
Carrick, in a no-nonsense attitude, told Pogba that no one was bigger than the club, and anyone who did not meet the club's expectations would be shown the door without hesitation.
Love Sports news?
Stay updated with the latest happenings.
Yes, notify Me
Pogba tweeted a sly dig on Twitter after Mourinho's sacking
Pogba also tweeted a picture of himself with a smirk on his face asking followers to caption the same immediately after it was revealed that United had fired Mourinho.
However, he deleted the tweet later.
This uncouth behavior angered United legend Gary Neville so much that he responded to the tweet with a picture of his own, and then criticized Pogba on television.
Such deplorable behavior should not be accepted by top clubs
What Pogba has done is simply deplorable and unforgivable to say the least.
To mock and belittle a former manager just because he had problems with the person is not fitting for a superstar like him.
Pogba should have behaved like a professional and made at least neutral or respectable comments about his former boss.
United should take some action against him for this.
Is Pogba's tweet available?
Asked 2018-12-20 17:05:52 by Hemant Rangan
Answered by NewsBytes
No, he deleted it after criticisms from all corners.
How good has Pogba been for Manchester United?
Asked 2018-12-20 17:05:52 by Shreyas Vyas
Answered by NewsBytes
He has had some good games, but never showed he promise he earlier did at Juventus.
Who will be managing Manchester United next?
Asked 2018-12-20 17:05:52 by Ayaan Chatterjee
Answered by NewsBytes
Ole Gunnar Solskjaer, the former Manchester United player who was with the club from 1996-2007, will be taking on the role of United's caretaker coach.
Who are the probable successors apart from Pochettino?
Asked 2018-12-20 17:05:52 by Vivaan Chavan
Answered by NewsBytes
Zidane and Laurent Blanc are also being assessed as options by the media.