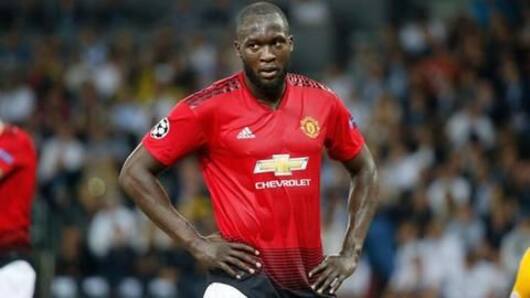 Are Juventus looking to acquire Manchester United striker Romelu Lukaku?
Without a doubt, Manchester United striker, Romelu Lukaku has not been at his best this season, going numerous matches at a stretch without finding the back of the net.
His poor form saw him getting benched under Mourinho, and he, himself, took a leave before Solskjaer's first match in charge.
Now reports suggest giants Juventus are interested in acquiring him to replace Mario Mandzukic.
Should Manchester United let him go?
All things considered, Manchester United should part ways with the Belgian international as soon as possible.
Lukaku has hardly shown the quality expected from a Manchester United striker.
He hasn't been able to contribute significantly this term.
His game off the ball has been really sub-standard, and it will only do United good to buy solid defenders and sell Lukaku to Juventus.
How can Manchester United perform without a target man?
Lukaku was used as a target man by Mourinho, but as we saw in the match against Cardiff, United do not really need a target man at the moment.
They could play Rashford as a false nine and use a three-man forward line comprising of Rashford, Martial, and Lingard.
They also have an option to rotate the forward line between Mata and Sanchez.
Love Sports news?
Stay updated with the latest happenings.
Yes, notify me
Lukaku had earlier hinted at future with Juventus
In an interview in the month of October, Lukaku praised Douglas Costa, Dybala, and Ronaldo, saying, "Juventus have a great project in place and they just keep going. Every year they try to get stronger."
When asked about moving to the Serie A, Lukaku replied, "Why not? I hope so."
United and Juventus faced each other in the Champions League, each winning once.
Lukaku feels United's teamwork needs to be better
Lukaku believes that the teamwork between him and his United mates needs to improve for him to bounce back, as stated in an interview.
Comparing his position in United to Belgium, Lukaku said that he has been playing well for Belgium since the Belgian players know him better.
He has just managed six goals from 22 appearances this season.
How many Premier League goals has Lukaku scored?
Asked 2018-12-24 21:00:38 by Sai Malik
Answered by NewsBytes
Lukaku has played 236 EPL games and scored 107 times.
Did Lukaku score any goals with Chelsea?
Asked 2018-12-24 21:00:38 by Reyansh Singhal
Answered by NewsBytes
Lukaku made just 15 appearances for Chelsea, but did not manage a single goal.
How many goals did Lukaku score for Blegium?
Asked 2018-12-24 21:00:38 by Tejas Dasgupta
Answered by NewsBytes
Lukaku has scored 45 goals in 79 appearances for Belgium.
Can United finish in the top four?
Asked 2018-12-24 21:00:38 by Tejas Trivedi
Answered by NewsBytes
It will be difficult unless Chelsea and Arsenal slip up and United continue to win.