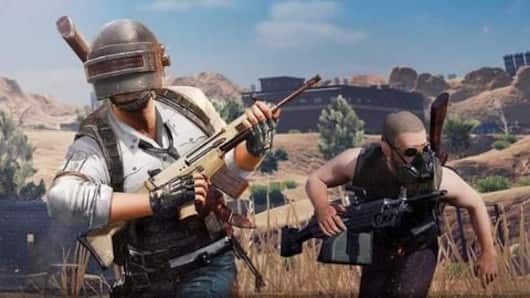 PUBG Mobile has a special surprise for gamers this Christmas
PUBG Mobile has amassed immense popularity in the gaming market globally and the Asian markets specifically.
To celebrate Christmas and the upcoming new year, PUBG Corp. has launched a new costume, for both Android and iOS users.
Further, in order to show its gratitude towards the loyal gaming community, the costume will be available at a discounted rate from the in-game store.
Here's more.
Fluffy Rabbit costume available at 50% discount; grab it now!
Credits:
The new suit that has been introduced in the game is 'Fluffy Rabbit Suit'.
The announcement was made via the official handle of PUBG Mobile on Twitter.
While it announced the arrival of the suit, it stated that it would be available at a 50% discount from the in-game store.
On Twitter, it urged eager gamers to get the suit from the provided link.
Love Sports news?
Stay updated with the latest happenings.
Yes, notify me
You can also get the discounted Year-End Parachute Pack
Apart from the discount on the new costume, the game has offers on other purchases as well.
One of the best purchases would be the Year-End Parachute Pack, which is now discounted under the Winner Winner Chicken Dinner Pack.
This pack offers a new parachute with the Google Play Store logo, 30,000 UC, 1,00,000 BP and 10 scope tickets for only Rs. 4,400.
Should you really opt for the Rabbit costume?
Credits:
While eager gamers might want to buy and put on the Fluffy Rabbit costume, I should remind you that such costumes are conspicuous, and make you stand out, especially in places without cover.
You might look cool, and all festive, but enemies will find it easier to shoot and kill you.
Opt for camouflaged clothes instead, to blend in well with your surroundings.
However, the costume blends well with the Vikendi map
As you know, PUBG Mobile recently got the Vikendi snow map.
While the rabbit costume would make you stand out in other maps, the snow in Vikendi might be perfect for this costume, whose whitish color will camouflage you.
In fact, since the costume covers your body entirely, it could be as effective as the snowsuit in airdrops, minus the risks of looting airdrops.
Can I buy the new costume now?
Asked 2018-12-25 18:00:14 by Rakesh Chavan
Answered by NewsBytes
Yes, the new costume can be bought in the PUBG Mobile game right now by logging in.
Can I buy this costume with BP?
Asked 2018-12-25 18:00:14 by Tejas Jindal
Answered by NewsBytes
No, this costume cannot be purchased with in-game currency, it has to be bought with real-life currency.
Can I wear this armor over this costume?
Asked 2018-12-25 18:00:14 by Arjun Chopra
Answered by NewsBytes
As with all costumes, armor can be fitted over it as can backpacks.
Will this really camouflage me in Vikendi?
Asked 2018-12-25 18:00:14 by Aanya Sengupta
Answered by NewsBytes
The costume color suggests it would be good camouflage for Vikendi, but till such time as we try it out ourselves we cannot tell you for sure.