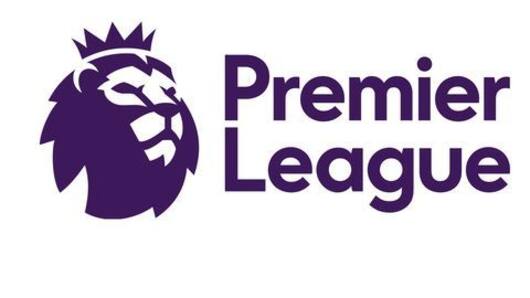 January transfer window: Guide to Big Six Premier League clubs
The January transfer window has opened, and it is important to know what the top Premier League clubs have planned in terms of transfers.
While some managers have already announced that they are happy with the squad they have, some have set clear targets for the transfer window.
Here's a guide to the top EPL clubs and their requirements.
What do the Red Devils need to solidify their team?
The biggest question about Manchester United's transfer targets is whether Solskjaer will get a solid center back to strengthen United's shaky defense.
Toby Alderweireld, Harry Maguire, and Kalidou Koulibaly are among the central defenders being targeted by United.
However, considering their position in the league and their Champions League chances, United might have difficulty in attracting world-class talent.
Are the Cityzens looking for new recruitment?
City have said that they are not really looking forward to making any additions to their squad, but given the fact that Fernandinho is their only defensive midfielder, Guardiola just might want to add a backup option.
Fernandinho is 33, and someone young like Lyon's Tanguy Ndombele might work for City, with his price tag being an affordable £55 million.
Love Sports news?
Stay updated with the latest happenings.
Yes, notify me
A new stadium burned a deep hole in Spurs' pockets
When recently asked about his plans for the January transfer window, Mauricio Pochettino turned his pocket inside out.
Having spent a massive £1 billion on their new stadium, Tottenham simply do not have the cash for any noteworthy transfers.
If they really want to make any new signings, Spurs will have to shell out one member of their squad for the cash.
The Blues have set certain clear goals
Chelsea reportedly have gone quite ahead with their plan to sign Borussia Dortmund's Christian Pulisic.
They have also, according to reports, shown an interest in bringing in Gonzalo Higuain into their fold, and have contacted AC Milan and Juventus for the same. Morata could go to San Siro in an exchange deal.
Victor Moses, Gary Cahill, and Danny Drinkwater will likely be sold.
Who would not want to join the current Liverpool squad?
Earlier, Liverpool were the ones who were linked with Pulisic, but Chelsea have clearly made a concrete offer for the player.
Klopp did mention that unless push comes to shove, he will most likely not be making any changes to the current squad.
Considering the form the entire unit is in at this point, further additions do seem unnecessary.
Will Emery need some extra firepower this term?
Rob Holding and Danny Welbeck are recovering from long-term injuries, and thus Emery will likely want to strengthen his squad by adding a defender and a striker to the mix.
Moreover, Aaron Ramsay will be leaving for Juventus, and Ozil is suffering from a knee injury.
Thus, buying a new midfielder will also be on the agenda for Emery in the January transfer window.
Is there any major fixture coming up in the EPL?
Asked 2019-01-01 15:04:42 by Hansika Mehra
Answered by NewsBytes
Yes, Liverpool will face Manchester City on January 4.
Who is the highest EPL scorer of the season?
Asked 2019-01-01 15:04:42 by Dhruv Kadam
Answered by NewsBytes
Mohamed Salah, Harry Kane, and Aubameyang, with 13 goals each, are leading the scorers' chart.
Who will Manchester City be facing in the Champions League round of 16?
Asked 2019-01-01 15:04:42 by Aadhya Sharma
Answered by NewsBytes
City will be facing Schalke in the Champions League round of 16.
Do United have a chance against Tottenham on January 13?
Asked 2019-01-01 15:04:42 by Parakram Shah
Answered by NewsBytes
It will be a closely-contested encounter, and United will be looking forward to take revenge of the 0-3 defeat at Spurs' hands earlier this season.