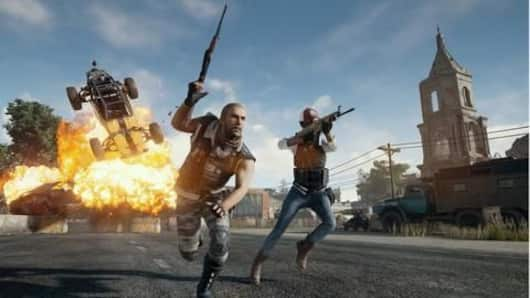 #GamingBytes: PUBG bans some players for 3 years, here's why
PUBG is one of the most intense and competitive games in the Battle Royale genre.
To ensure a fair experience for everyone, PUBG Corp. keeps a strict watch for hackers and cheaters in the game. It tries to prevent players from using third-party applications to gain unfair advantages in-game.
It has now caught certain professional PUBG players cheating, and they have to face consequences.
PUBG Corp. names the professionals who were cheating
Credits:
It appears that the problem of cheating in PUBG extends even to professional eSports.
PUBG Corp. announced on Twitter that it has discovered four players, namely, Christian "Cuhris" Narváez, Mark "Tefl0n" Formaro, Tyler "DevowR" Sti and Liam "Liammm" Tran, guilty of violating the rules.
These gamers were using illegal third-party software in order to cheat in the pre-season of the National PUBG League.
Action taken by company against cheaters
Competitive Ruling: Multiple Players

Christian "Cuhris" Narvaez
Liam "Liammm" Tran
Tyler "DevowR" Sti
Mark "Tefl0n" Formaro pic.twitter.com/qqPFBy05Yy

— PUBG Esports (@PUBGEsports) December 31, 2018
Love Sports news?
Stay updated with the latest happenings.
Yes, notify me
Punishment extends to cheaters and their respective teams
The company immediately disqualified the players who were found cheating.
The punishment came down swiftly and harshly on not just the players but their teams as well.
It announced the disqualification of the teams Almost, Death Row, Reapers and Totality from the tournament.
Further, the players who were caught cheating are being banned from all PUBG eSports competitions for a span of three years.
Company replaces the disqualified teams in the qualifiers
Credits:
In order to maintain the format of the qualifiers, the company decided to replace the disqualified teams with the next four teams based on their overall standings in the National PUBG League qualifiers.
PUBG Corp. made an update regarding this on the same day itself.
Its pre-season update on Twitter touched upon four aspects, including replacement teams, schedules, format and grouping, and prizes.
Stricter action like penalty system, lifetime ban being mulled
The pre-season of the National PUBG League will continue till January 13.
From the qualifiers, the top 16 teams will be eligible to play in the first phase of tournament series.
However, as the tournament progresses, PUBG Corp. has warned that future cheaters will be caught and punished as well.
It is also contemplating lifetime bans and will outline a global penalty system soon.
How the PUBG player will find that they are hacked?
Asked 2019-01-04 19:11:16 by Prem Kumar
Answered by NewsBytes
Game developers have their own set of programmers who can check these things out, so they know if players have hacked the game.
What happens when PUBG bans a player? Does his account gets deleted?
Asked 2019-01-04 10:00:59 by Nkg Nishant Kumar Guptanand
Answered by NewsBytes
As far as I am aware when a player is banned, they simply cannot access the game until the ban is lifted. Their stats remain the same. Of course, if there is a permanent ban, it is tantamount to deleting a profile. However, PUBG does not alter stats unless absolutely necessary.
Is using GFX tool to improve frame rate considered as cheating?
Asked 2019-01-04 09:01:42 by bon jovi
Answered by NewsBytes
Technically no, merely improving your frame rate will still require you to have good reflexes and does not give you an added advantage in-game.
Is the National PUBG League for PUBG Mobile?
Asked 2019-01-03 19:56:41 by Cheshta Venkatesan
Answered by NewsBytes
No, the NPL is only for PUBG PC gamers.
Will there be PUBG Mobile tournaments in 2019?
Asked 2019-01-03 19:56:41 by Vibhore Sarin
Answered by NewsBytes
Yes, PUBG Mobile world championship should take place in 2019, as developers had announced the intention of expanding the mobile eSports scene.
What third-party software were the cheaters using?
Asked 2019-01-03 19:56:41 by Saanvi Jindal
Answered by NewsBytes
We do not know for sure what software they were exactly using, but such software does exist, as we reported. Some can read pings off the server and display enemy location beforehand on another device's screen.
How can I download PUBG for PC?
Asked 2019-01-03 19:56:41 by Vihaan Rangan
Answered by NewsBytes
PUBG for PC is available for purchase on Steam or online shopping sites. It cannot exactly be downloaded and played, without proper purchase.