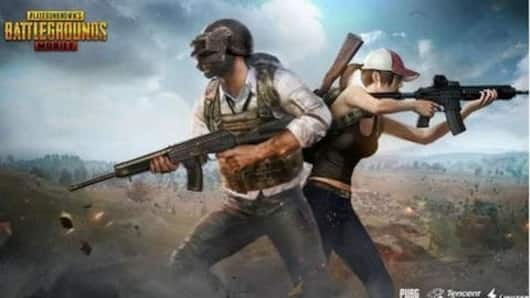 PUBG Mobile's latest update to bring new weapons, Zombie mode
PUBG Mobile enjoys immense popularity as being the most favored Battle Royale on mobile platforms and dominates the Asian markets specifically.
The game recently got the new snow map Vikendi, but players have complained of lags and issues.
PUBG Corp. wants to keep the gamers happy and has announced a new update 0.10.5, which will arrive this month.
Here is all about the update.
Dynamic weather comes to Erangel and Miramar
Among the map changes, the classic map Erangel and the desert map Miramar are expected to get dynamic weather.
Notably, Sanhok already has dynamic weather with fog and rainfall. We fully expect sandstorms in Miramar and perhaps rain in Erangel.
Notably, reports suggest there will be areas on these maps which will be covered with rain or snow, making dynamic gameplay interesting.
Changes coming to the Vikendi snow map
Players on the Vikendi snow map had complained of lags and glitches. The new update will fix these and stabilize the map.
More importantly, Vikendi too is getting dynamic weather, so we have to see how snowstorms affect visibility during the Battle Royale.
Day and night modes are coming to this snow map as well, so keep an eye out for night vision goggles.
Love Sports news?
Stay updated with the latest happenings.
Yes, notify me
New vehicles and weapons coming to the game
PUBG Mobile is getting a new snow bike that might be introduced to both Erangel and Vikendi.
Sanhok is getting the Tukshai vehicle.
Among guns, the rumored G36C and PP-19 Bizon might be coming.
However, there is a confirmed new assault rifle arriving, called Mk 47 using 7.62mm bullets.
A new laser sight attachment is coming which will increase firing from the hip accuracy.
Zombies might be coming with this update
Although details on the Zombie mode are spare, it is expected to be present in the Arcade Mode rather than the normal Battle Royale.
Players will have to gun down hordes of zombies in this mode. If rumors are to believed, the zombies will be unarmed but will rely on sheer numbers to overwhelm the player.
We have to wait for further official details.
Other changes coming to the game and PUBG Mobile's future
Among other changes coming to PUBG Mobile, are new dance emotes, classic voices and a death cam feature, where players can replay their death.
The death cam is interesting because if players feel their deaths were unfair they might report it to developers for investigation of cheating.
Nonetheless, the host of upcoming changes signals PUBG Mobile is off to a strong start in 2019.
When will the new update come?
Asked 2019-01-04 13:35:17 by Abhinav Mittal
Answered by NewsBytes
We don't know yet, but the new update should be out in January.
Will Miramar also get a night mode?
Asked 2019-01-04 13:35:17 by Shaurya Kapur
Answered by NewsBytes
There is no confirmation about a Miramar night-mode but the map is supposed to get dynamic weather.
Can the new Mk 47 Mutant be used in all maps?
Asked 2019-01-04 13:35:17 by Abhinav Bhatnagar
Answered by NewsBytes
Yes, it seems the Mutant is a new assault rifle that will spawn in all maps.
What other 7.62mm assault rifles are there?
Asked 2019-01-04 13:35:17 by Aaryan Nair
Answered by NewsBytes
The Beryl M762 and AK are the only two assault rifles that use 7.62mm rounds. It remains to be seen how the new gun fares against them.