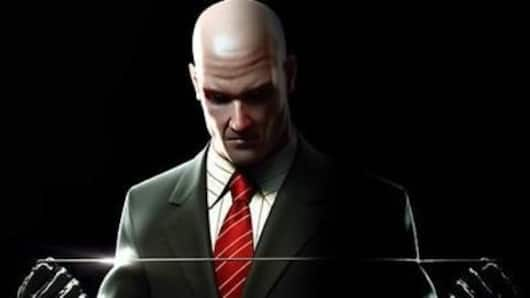 #GamingBytes: 'Hitman' games remastered for PS4 and Xbox One
Hitman 2 is one of the finer console games to have come out in 2018.
For PS4 and Xbox One fans, who could not get enough of Agent 47, here is some good news.
Two of the classic Hitman titles, Blood Money and Absolution are being remastered and brought for the present generation of console gamers.
Read more about this exciting news here.
One package, two classic games, presented by Warner Bros.
Credits:
Warner Bros. has decided to bring back two of the classic titles in one package and improve it for the present generation of gamers.
Titled The Hitman HD Enhanced Collection, it costs $60 or Rs. 4,100 approximately.
The package containing Hitman Blood Money and Hitman Absolution, the 2006 and 2012 games, will be hitting the stores on January 11, 2019, which is this week.
Improved frame rate and resolution among features coming to game
The new remastered games will have 4K resolution and run at 60 FPS (frames per second).
Not just resolution and frame rate, but the updated games will also have increased texture resolution, an upgrade in texture format along with upscale support, super-sampling, better lighting, better shadow mapping, improved mirror resolutions and updated controls.
The old games will be suitable for the current gaming standards.
Love Sports news?
Stay updated with the latest happenings.
Yes, notify Me
Check out the exciting news about the new package
☑️ 4K
☑️ 60 FPS
☑️ Improved Lighting
☑️ Updated Controls
☑️ Blood Money + Absolution

HITMAN HD Enhanced Collection January 11th, 2019. pic.twitter.com/ymTrjAeB1Z

— HITMAN 2 (@Hitman) January 4, 2019
Agent 47 is an international assassin with a personal side
Credits:
Hitman Blood Money shows Agent 47 as he travels around the globe carrying out assassinations in iconic locations which range from Peru to the White House to the Paris Opera House.
Hitman Absolution shows a personal story where Agent 47 must kill his handler and face his own bloody history.
These were the last two games before IO Interactive, the current studio took over.
IO Interactive CEO speaks of Hitman remasters
Hakan Abrak, IO Interactive's CEO said, "We're very happy with this collection and how we were able to update and remaster two of our classic Hitman titles...helped us on our journey to where we are today, and we're looking forward to players enjoying them."
Will the new Hitman package come in India?
Asked 2019-01-07 20:54:24 by Harini Malik
Answered by NewsBytes
Yes, the remastered package should be available across the world for relevant console gamers.
What consoles did Hitman Absolution come out for?
Asked 2019-01-07 20:54:24 by Navya Mukopadhyay
Answered by NewsBytes
Absolution came out for PS3 and Xbox 360.
What consoles did Hitman Blood Money come out for?
Asked 2019-01-07 20:54:24 by Vishal Jaiteley
Answered by NewsBytes
Blood Money came out for Xbox, Xbox 360 and PlayStation 2.
Will the older Hitman games also come out as remasters?
Asked 2019-01-07 20:54:24 by Trisha Malhotra
Answered by NewsBytes
It is unlikely the older games will also be remastered, however if the current plan gets positive feedback, one never knows.