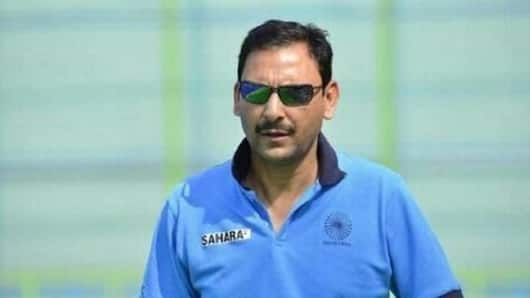 Poor show at Hockey World Cup sees Indian coach dismissed
Harendra Singh, the coach of the Indian men's hockey team, has been removed from his post, and authorities have asked him to return to coaching the junior team.
Singh was appointed in 2014 for the junior team, and was promoted to the senior women's team in 2017 and the men's team in 2018.
So what provoked the authorities to demote Singh? We explain.
India's recent run of form was poor under Singh
The Indian men's team failed to directly qualify for the 2020 Olympics to be held in Tokyo after failing to secure the gold medal in the 2018 Asian Games in Indonesia.
Even the 2018 Hockey World Cup, which was hosted in Bhubaneswar, saw India ousted by Netherlands with a scoreline of 2-1.
Singh then faced backlash as he had blamed the umpires for India's failure.
Singh was criticized by the International Hockey Federation
Singh had directly accused the umpires for India's failure, saying that Netherlands were playing with 13 men which included the two umpires.
The International Hockey Federation (FIH) said that Singh's comment was totally unacceptable and the 1990 Asian Games' silver medal winner was accused of breaching their code of conduct.
Since 2008, Singh was the first Indian to coach the national men's hockey men.
Love Sports news?
Stay updated with the latest happenings.
Yes, notify Me
Singh has a history of finding faults with others
In his career as a player with the Indian hockey team, Singh played in just 43 matches, and quit the national team when he was just 26 years of age. He had cited "too much politics in hockey" as the reason for his retirement.
Who will be in charge meanwhile?
Hockey India has already begun advertising for a new coach to replace Singh.
Reportedly, they are interested in foreigners applying for the post as well.
David John, the high performance director of the team, as well as Chris Ciriello, the analytical coach, will reportedly be put in charge of the team before Hockey India finalize a permanent replacement.
Did Singh win any national award for his services?
Asked 2019-01-09 19:55:00 by Aanya Chatterjee
Answered by NewsBytes
Yes, Singh was awarded the Dronacharya Award in 2012 for his services as coach.
What successes does Singh have as coach?
Asked 2019-01-09 19:55:00 by Abhinav Verma
Answered by NewsBytes
Under Singh, India won the 2016 Men's Hockey Junior Cup, and also the 2017 Women's Hockey Asia Cup.
If not the national team, where did Singh spend his playing career?
Asked 2019-01-09 19:55:00 by Shreyas Rao
Answered by NewsBytes
Singh played for the Mahindra and Mahindra team, Air India, and others.
How many times did Singh have stints with the men's team?
Asked 2019-01-09 19:55:00 by Tejas Gavde
Answered by NewsBytes
Including Singh's recently-concluded current stint, he has coached the Indian side on four occasions all over.