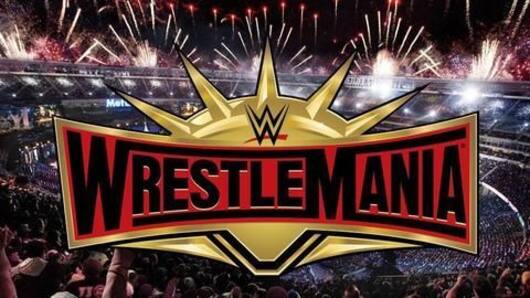 WWE should avoid making these mistakes at WrestleMania's 35th anniversary
WrestleMania is the showcase event of WWE, and it is where the company expects wrestlers to perform the best, and win hearts of audiences all over the world.
However, to impress fans, sometimes WWE goes overboard and creates a show that does not manage to strike a chord.
They have made such mistakes in the past, and here're things they should avoid this term.
WWE should not treat tag-team championships as lower card matches
WWE has been treating the tag-team championships as lower card affairs especially after the titles were split into the Raw and SmackDown Championships.
Last year, the SmackDown titles were changed in a five-minute encounter while Braun Strowman teamed up with a kid to defeat The Bar for the Raw titles.
It seems worse this year since no tag-team match is on the cards yet.
Trying to involve everyone into one match or the other
Just because one is part of WWE, it doesn't mean he/she has to participate in WrestleMania.
WrestleMania should be about the cream of the company, delivering matches with which the fans will connect from the beginning to the end.
Otherwise, it begins to have loose connections and the interest of fans starts dwindling.
Love Sports news?
Stay updated with the latest happenings.
Yes, notify Me
Don't do gimmicky title changes without proper storylines
WWE should avoid random title changes without having proper plans on how to proceed with the storyline.
It reminds one of Jinder Mahal winning the US title, and Strowman winning the Raw tag-team title with a child last year.
This makes things look hollow, and gives the impression that WWE is trying too hard to impress.
Royal Rumble winners not getting the victory is undeserved
Last year, both men and women's Royal Rumble winners ended up without title victories against their respective opponents.
Both Shinsuke Nakamura and Asuka were pushed down after their Royal Rumble victories.
However, this year's winners, Seth Rollins and Becky Lynch are two great personalities to build storylines on, and WWE should avoid giving them the same fate.
A main-event which fans are genuinely interested in
The last four WrestleMania main-events were crowded by Roman Reigns, a performer WWE fans have never been that invested in.
Especially his matches against The Undertaker (WM 33) and Triple H (WM 32) shouldn't have been given main-event status.
It will be to WWE's benefit if they give Rousey vs Lynch the main-event spot this time after Rollins and Lesnar battle it out.
Which matches can be the main event of WM 35?
Asked 2019-02-01 19:44:15 by Ajay Jayaraman
Answered by NewsBytes
Seth Rollins vs Brock Lesnar (Universal Championship) or Becky Lynch vs Ronda Rousey (Raw Women's Championship) are the two matches worthy of main-event status.
Will The Undertaker have a match at WM 35?
Asked 2019-02-01 19:44:15 by Saanvi Powar
Answered by NewsBytes
Neither WWE, not the Deadman has given any intimation in this regard as of now.
Will Triple H have a match at WrestleMania 35?
Asked 2019-02-01 19:44:15 by Paridhi Singh
Answered by NewsBytes
It is unlikely that Triple H will have a match at WrestleMania 35.
When is WrestleMania 35?
Asked 2019-02-01 19:44:15 by Vihaan Balasubramanium
Answered by NewsBytes
WM 35 is scheduled for April 8.