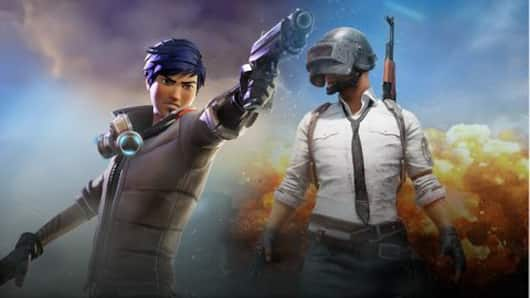 #GamingBytes: Five things 'Fortnite' does better than 'PUBG'
Fortnite or PUBG, there is only one question when it comes to fans of the Battle Royale genre.
Epic's take on the genre has given tough competition to PUBG Corp's intensely tactical game.
While both camps will always be divided and arguing over which game is the best, here we take a look at five things that Fortnite does better than PUBG.
Free to play: Greater accessibility to the Battle Royale
Fortnite is free to play, which cannot be said for PUBG.
Although both games include in-game purchases, the initial free option attracts more gamers to Fortnite.
Due to greater accessibility to the game, Fortnite has a stronger and larger fan community than PUBG.
Only by making the mobile version of PUBG free, did developers PUBG Corp. begin to give serious competition to Fortnite.
Content creation: Keep gamers coming back for more
There is a reason we keep saying that Fortnite is known for its new and exciting content.
Epic makes great efforts to ensure that the gamer base is hooked to the story that unravels within its Battle Royale.
The developers are clear about communicating their updates to the gamers. Most importantly, Epic usually has a story for each season, so gamers keep coming back.
Love Sports news?
Stay updated with the latest happenings.
Yes, notify me
Animation makes the experience more fun
Battle Royale is ultimately a genre in gaming, and gaming should be a fun experience.
While the realism of PUBG makes the firefights more intense, Fortnite deliberately focuses on a cartoon-like approach.
This makes Fortnite an engaging yet light experience.
Furthermore, the addition of comical outfits and gliders for the character makes the overall Battle Royale experience more light hearted and suitable for all.
Destructible environment makes gameplay more interesting
Fortnite adds new dimensions to the Battle Royale genre with the addition of destructible structures.
This makes aspects like camping and ambushes much more exciting, as enemies just might gain the upper hand by shooting you through walls.
While PUBG is generally considered to be the more intense gaming experience, this feature definitely tips the scales in the favor of Fortnite.
Construction of structures: A whole new aspect to Battle Royale
Building structures give Fortnite an added dimension.
While the feature has never appealed to me on a personal level, these structures give gamers a height advantage or allow them to build defensive fortifications, making firefights much more interesting.
Notably, the structures require an assortment of materials which players have to gather during the game, making the looting process more intricate than in PUBG.
What is better, AKM or Kar98?
Asked 2019-02-04 07:29:44 by harika naidu lingampalli
Answered by NewsBytes
It depends on your playing style. One is a sniper and the other is an assault rifle, so they are not really comparable.
How to easily get a vehicle near the cave in vikendi?
Asked 2019-02-04 00:31:56 by shreshtha verma
Answered by NewsBytes
There's no easy way to find a vehicle. Keep your eye on the roads, since vehicles spawn by the roadside in PUBG.
Which SMG is best?
Asked 2019-02-03 23:15:25 by Nitika Bhutani
Answered by NewsBytes
I find UMP9 to be the best SMG for stability, requiring lesser attachments and higher ammo capacity.
What is the best gun for PUBG?
Asked 2019-02-03 17:59:54 by Ridhi Nair
Answered by NewsBytes
M416 is the best overall gun in PUBG.
What is the best sniper in PUBG?
Asked 2019-02-03 17:59:54 by Aanya Jhadav
Answered by NewsBytes
AWM is the best sniper. M24 is the bet naturally spawning sniper in the game.
What season is currently on in Fortnite?
Asked 2019-02-03 17:59:54 by Aanya Jhadav
Answered by NewsBytes
Fortnite is currently on season 7.
What are the maps in PUBG?
Asked 2019-02-03 17:59:54 by Sanvi Chauhan
Answered by NewsBytes
Erangel, Miramar, Sanhok and Vikendi are the maps in PUBG.