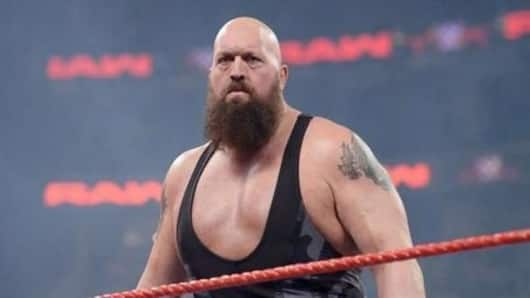 Five wrestlers who were discovered in the weirdest of places
Not all pro-wrestling superstars were athletes before venturing into the business.
Some of them probably never even thought this could be a career.
However, there have been people who have in the strangest of ways managed to find themselves in the pro-wrestling business.
Here we bring to you five WWE superstars who were discovered in the weirdest places possible.
Big Show was a bouncer before he met Hulk Hogan
Big Show is a household name and has been a popular WWE star since the late 90s.
However, he was doing odd jobs like bouncing when he was discovered.
Hulk Hogan found him when Danny Bonaduce, The Partridge Family superstar introduced the two.
Hogan spoke to the WCW officials, and before long, Paul 'The Big Show' Wight became a pro-wrestling phenomenon.
Trish Stratus was a receptionist before she joined WWE
One of the most iconic female superstars, Trish Stratus was working as a gym receptionist and taking a biology course at a university, when she did a photo shoot for MuscleMag magazine.
Interestingly, she ended up on one of their covers. WWE officials laid eyes on this magazine and took an interest in the cover girl.
Rest, as they say, is history.
Love Sports news?
Stay updated with the latest happenings.
Yes, notify Me
Mustafa Ali was a policeman before becoming a cruiserweight favorite
Before becoming a cruiserweight sensation and rising to superstardom, Mustafa Ali was actually a cop and taking down bad guys in real life.
Before WWE gave him a contract, he was wrestling in the independent circuit while managing his law enforcement job in the night.
He shot to fame when commentator, Daniel Bryan announced he was a policeman in his previous avatar.
Kelly Kelly's story shows how WWE treated women earlier
When John Laurinaitis was asked to look for women to feature on WWE's Diva Search show, he decided that looking for supermodels, instead of wrestling talents, will be the right way to go.
This is exactly how he landed up with Barbie Blank, later known as Kelly Kelly.
This only shows how WWE used to book female talents earlier, by only concentrating on looks.
Nia Jax was a plus-size model before entering WWE
Nia Jax is a cousin of Dwayne 'The Rock' Johnson, but unlike many others in the Anoa'i family, she was never into athletics and instead made a name for herself as a plus-size model.
She took up the decision to pursue modeling after she spoke to a fashion show judge who boosted her confidence.
Later, she did a tryout with WWE and was recruited.
When did Big Show join WWE?
Asked 2019-02-10 14:49:05 by Muhammad Tata
Answered by NewsBytes
Big Show joined WWE in 1999.
How many Women's Championship titles did Trish Stratus win?
Asked 2019-02-10 14:49:05 by Vihaan Jindal
Answered by NewsBytes
Trish Stratus has won the Women's Championship a record seven times.
Was Big Show ever a WWE Champion?
Asked 2019-02-10 14:49:05 by Trishla Dutta
Answered by NewsBytes
Big Show is a combined four-time WWE/World Heavyweight Champion.
What is Kelly Kelly doing now?
Asked 2019-02-10 14:49:05 by Aarav Malhotra
Answered by NewsBytes
Kelly Kelly is pursuing her modeling and reality TV projects now.