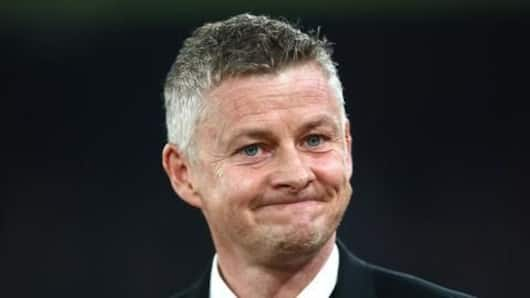 How did Ole Gunnar Solskjaer turn around Manchester United's fortunes?
Manchester United, the record champion of Premier League, have been a talking point for quite some time now, be it for their former manager Jose Mourinho, or their current interim gaffer, Ole Gunnar Solskjaer.
Nonetheless, unlike a few months back, United are in news for good reasons, thanks to Solskjaer's remarkable reign so far.
How did he manage this turn around? We decode.
Mourinho's unnerving start to the season leads to United's nightmare
When Mourinho was hired as the United manager in 2016, everyone expected him to be the best possible manager United can ever have in the post-Ferguson era, considering his fruitful managerial record with other clubs.
Although he had initial success, he succumbed to tough luck during the 2018-19 season, as he could accumulate just seven wins in first 17 games of the Premier League.
The rise of Solskjaer
United roped in Solskjaer and surprisingly, he has lost just one of the 16 matches he has managed to date.
After United's stunning performance against Southampton, last night, Solskjaer has managed to bag 13 wins across competitions.
He has also earned more points compared to any other manager in charge of a club, in the first 10 games of the Premier League.
Love Sports news?
Stay updated with the latest happenings.
Yes, notify me
The million-dollar question
The dream start to Solskjaer's managerial career at United has raised a number of questions: 1) What has led to his success so far as a manager? 2) Should Solskjaer be roped in as the permanent manager of United?
Solskjaer's freedom to the players
Solskjaer has given freedom to his players to go out and express themselves.
Players like Paul Pogba and Marcus Rashford have found a new lease of life under Solskjaer. They have been delivering their best of late.
Solskjaer has brought in the concept of open gameplay, allowing the players to support each other, rather than staying isolated, during attacking gameplay.
Rashford is at a whole new level
Rashford has been on an all-time high in confidence as Solskjaer's new style of gameplay suits him perfectly.
He is getting more support from the players during the attack, while he also gets to learn a lot about finishing under Solskjaer.
Rashford has also taken lesser time to score a goal, with a larger average of shots per game and the chances created.
Attacking football is equal to defensive football
Solskjaer has brought in the concept of semi-attacking gameplay, which implies that attack is the best mode of defence.
With four defenders, Solskjaer has set the stage for the other six players to attack, which also gives a chance to the defenders to go for the attack.
However, when the opponent wins the ball, the defensive midfielders switch themselves to the defensive mode.
Is Solskjaer THE ONE?
Speaking of whether Solskjaer is the right person to be roped in as the permanent United manager, we think it's still a long shot.
United should give him a chance until the end of the season to see where the team stands and whether the side manages to win a silverware.
At least, one or two pieces of silverware should be enough for Solskjaer.
What is the total managerial experience of Solskjaer?
Asked 2019-03-03 17:10:07 by Navya Singh
Answered by NewsBytes
Solskjaer has been managing teams since 2008 and has an experience of 10 years.
Which team did Solskjaer manage before United?
Asked 2019-03-03 17:10:07 by Ankita Chattopadhyay
Answered by NewsBytes
Solskjaer managed Norwegian club Molde, from 2015 to 2018.
Which was the final club Solskjaer played for?
Asked 2019-03-03 17:10:07 by Navya Vyas
Answered by NewsBytes
Solskjaer final club during his playing days was Manchester United, from 1996 to 2007.
Which club did Solskjaer start his managercal career?
Asked 2019-03-03 17:10:07 by Vihaan Jain