Sports
Djokovic-Becker partnership comes to an end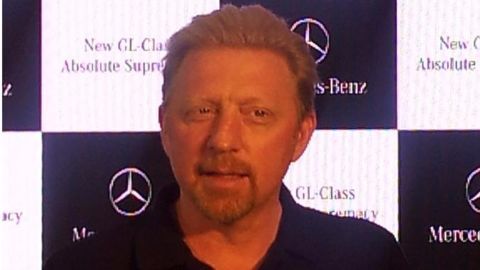 World number two tennis player Novak Djokovic has split with his German coach Boris Becker after three years of partnership.
Djokovic posted on social media that the decision to part ways was mutual.
He also said, "The goals we set when we started working together have been completely fulfilled. I want to thank him for the cooperation, teamwork, dedication and commitment."
In context:
The Djokovic-Becker Alliance
History

Boris Becker joined as Djokovic's coach
In December 2013, Novak Djokovic announced that former world number one Boris Becker will be his head coach for the 2014 season.
Becker worked along with Djokovic's long-time coach Marián Vajda, who said he wanted to spend more time with his family.
Djokovic appointed Becker as his coach after a disappointing 2013 season, having lost in three grand slams.
The journey

Six grand slams for Djokovic under Becker
Starting with the Wimbledon in 2014, Novak Djokovic won six grand slams under the guidance of Boris Becker.
In 2016, Djokovic won the French Open completing a 'Career Grand Slam.'
Djokovic, however lost his number one title to Andy Murray after a poor performance at the end of 2016.
His last title win came at the Canadian Open in July 2016.
Love Sports news?


Stay updated with the latest happenings.
07 Dec 2016

Djokovic-Becker partnership comes to an end
Details

Success doesn't come just like that: Becker
In an interview after his split with Djokovic, Boris Becker praised the Serbian tennis player.
On the split, he said, "We came to an agreement we would end the relationship as of today. It was an unbelievable ride. We had three years of lots of success."
Boris said that Djokovic is very hard working and his success was a result of that work.
Future plans for Novak

In a social media post, Novak said, "My professional plans are now directed primarily to maintain a good level of play, and also to make a good schedule and new goals for the next season. In this regard I will make all

future

decisions."