Sports
MCC suggests new rules for cricket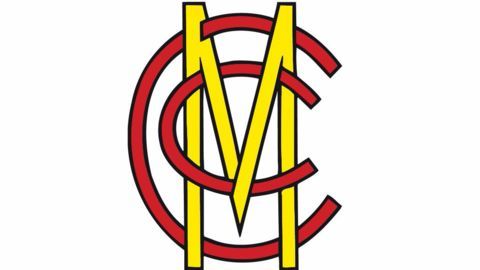 The Marylebone Cricket Club, London suggested some changes in cricket, to bring about a balance between the batsman and the bowler.
In the club's World Cricket Committee meet headed by Mike Brearley, suggestions were made to limit the size and shape of the bat as well as introducing a red card.
The committee has also suggested a few other changes.
In context:
New rules for cricket?
What is the Marylebone Cricket Club?

The Marylebone Cricket Club is a cricket club in London which owns Lord's stadium. Founded in 1787, the club governs the 'Laws of Cricket.' MCC has the right to reissue the laws and does so from time to time.
08 Dec 2016

MCC suggests new rules for cricket
Love Sports news?


Stay updated with the latest happenings.
No changes in the ball tampering law

Ball tampering was one of the main focuses at the MCC meet. But the committee said that the current rules were clear enough and need not be changed.
Details

Limiting the size of bat and introduction of red card
MCC suggested bats should be 40 mm on edges and 67 mm for depth, including 7 mm for curvature.
One of the committee members, Ricky Ponting said that the recommendation to limit the bat sizes has been welcomed by 60 percent of the world players.
The committee also suggested the introduction of a red card, which will be given as punishment for violations.
Sachin's recommendation rejected by the MCC

Master Blaster Sachin Tendulkar's idea to use two pitches at the

Ranji Trophy

games was rejected by the MCC saying that it devalued the game.
08 Dec 2016

Other recommendations of MCC
The committee saw a split decision on reducing test cricket to four-days.
They have urged the ICC to bring the World Test Championships and also spoke about cricket as an Olympic sport by the year 2024.
Another recommendation was batsmen be dismissed via a catch or stumping even if the ball hits a helmet worn by a fielder or the wicketkeeper.
Love Sports news?


Stay updated with the latest happenings.
08 Dec 2016

Stop chopping and changing rules: Anurag Thakur
Board of Control for Cricket in India President Anurag Thakur, who was at the MCC meet on a special invite urged the committee to stop changing and chopping the rules.
He said that changing the rules continuously confuses the followers of the game.
On playing day-night cricket, he said, "We're open to day-night Test cricket. But we need some more research on this."
Recommendations sent to higher committee

The recommendations suggested in the meet were sent to the main MCC committee and if approved, they will come into effect from 01 October 2017.