Sports
Olympic may get two new sports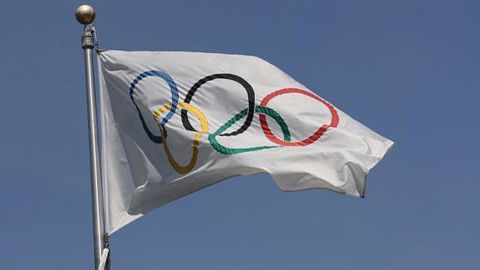 The International Olympic Committee (IOC) may soon recognize Muay Thai and Cheerleading as Olympic sports. The two sports have already received provisional recognition from the IOC.
After three years of the provisional recognition, they can apply to become part of Olympic Games sports programme.
IOC Sports Director Kit McConnell said that both the sports are growing popularity and have youth appeal.
In context:
New sports at Olympics
Cheerleading is the activity of entertaining audiences during a sports tournament.
It involves many components such as tumbling, dance, jumps, cheers, and stunts to gather the attention of spectators.
Cheerleading is mainly popular in the United States of America and is a team event.
The athletes and dancers who are a part of cheerleading are known as cheerleaders.
Muay Thai is a form of kick-boxing that originated in Thailand, popularly known as the 'art of eight limbs.'
It is a combat sport and is played in a ring like boxing. In Muay Thai, the players don't use helmets to cover their heads.
The World MuayThai Council is the governing body for the sport internationally and holds various tournaments all along the year.
Love Sports news?


Stay updated with the latest happenings.
400,000 athletes in over 135 countries

Muay Thai is widely played all over the world and has about 400,000 athletes and 135 national federations.

Hollywood

star Tony Jaa is a former Muay Thai fighter.
09 Dec 2016

Olympic may get two new sports
$25,000 funding for both sports

Under the provisional recognition programme, both the sports will receive $25,000 of IOC funding. Apart from that, they will also have access to the athlete development program and anti-doping program.