#NewsBytesExclusive: Ritu Phogat on MMA, father's support and much more
Sports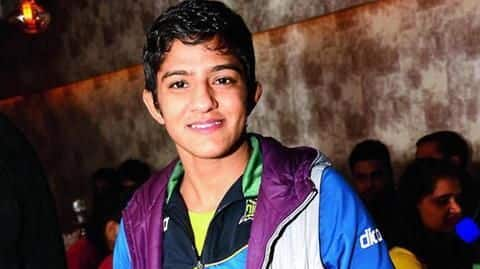 Indian women's wrestling ace Ritu Phogat had recently announced that she would now pursue Mixed Martial Arts (MMA).
The decorated wrestler has signed up with One Championship, as she will be training with MMA organization, Evolve, in Singapore.
She joined this organization in order to hone her MMA fighting skills.
NewsBytes caught up with Ritu, who spoke about a host of things.
Switch
What made Ritu switch to MMA from wrestling?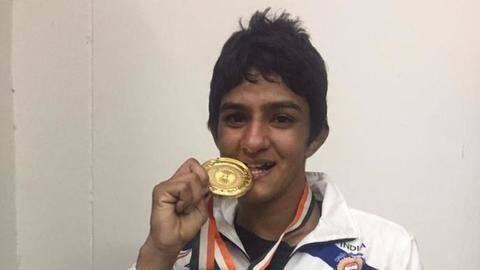 The 24-year-old had just started making a name for herself in wrestling but she decided to join MMA.
When asked about her unexpected career move, Ritu said, "I was already watching MMA, when I was wrestling and there was an itch as to can I do this? The idea of people competing from different fighting forms battling it out was very captivating for me."
Reaction
Mahavir Phogat backing this move was important for Ritu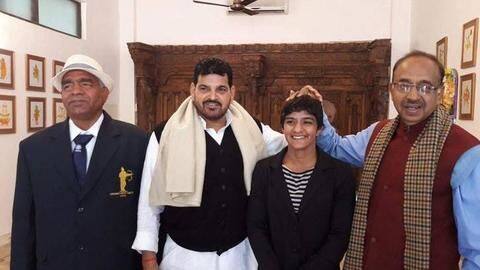 We all know about the role of the wrestler's father, Mahavir Phogat, in her life.
He has been a guiding force behind the successful careers of Ritu and her sisters.
Without any doubt, Mahavir backing his daughter's decision to switch from wrestling to MMA was important for her.
Ritu opened up about her father and shared his reaction on her move.
Quote
'My father was happy to know about my decision'
"When I spoke with my father about my MMA interest, he was very receptive. In fact, he also saw few games with me. Martial Arts is all about respect, honor, courage, technique. And wrestling is also a form of Martial Arts," said Ritu.
Transition
Ritu ready to make a swift transition to MMA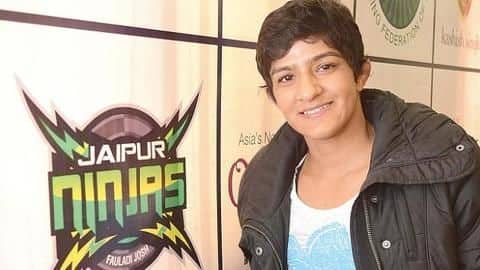 MMA is a tough sport and it will require rigorous training and tons of discipline to excel.
However, Ritu is confident about the switch.
"Wrestling is an integral part of MMA. I will now be learning other forms like BJJ, Muay Thai. To become a good MMA athlete, training and discipline will be crucial. Both are in-built in me as a wrestler."
Differences
Ritu talks about the differences between wrestling and MMA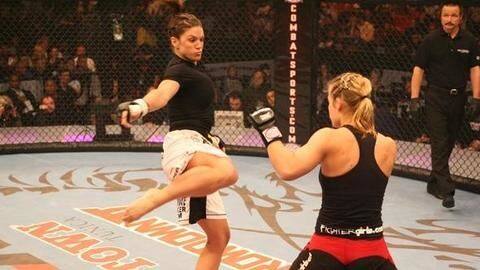 Many fans must be wondering about the differences between wrestling and MMA.
The 2017 Asian Championships bronze medallist elaborated on the same.
"Of course there is a difference, difference in rules, game-play, tweak in techniques. But wrestling is a very integral part of Mixed Martial Arts. Wrestling techniques, like grappling and strength-play are very very important in MMA."
Quote
Ritu highlights the importance of hard work and discipline
Ritu highlighted the pressure an athlete endures while representing her country at the world stage. She said, "Pressure is always there whenever you represent your country. But you need to be confident, and that will come from training, hard work and discipline."
Aspirations
Ritu aspires to be first ever female MMA World Champion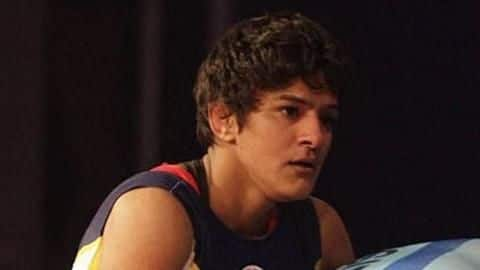 Notably, Ritu now won't be able to represent India at Olympics or Commonwealth Games. However, she didn't look this as a roadblock.
She said, "The most important thing for me is to represent India, whether as a wrestler or a MMA player. I will represent my country in the world of MMA and I aspire to become India's first ever female MMA World Champion."
Journey
'Every game, every match I played was a challenge'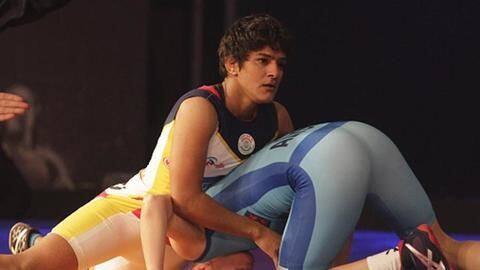 Ritu won the gold medal in the 2016 Commonwealth Wrestling Championship.
She pocketed the bronze medal in the 2017 Asian Championships, besides a silver in the World U23 Championships.
When we asked her about the most challenging moment, she candidly replied, "Every game, every match I have played was a challenge for me. I learn a lot from every challenge. It helped me improve."
Quote
Ritu's message for the readers
Ritu signed off with a special message for the readers of NewsBytes. "No matter what you choose to do in life, always do it with full dedication and work hard. Be humble and respect everyone around you. Jai Hind!"