Five feuds for Dean Ambrose if he stays with WWE
Sports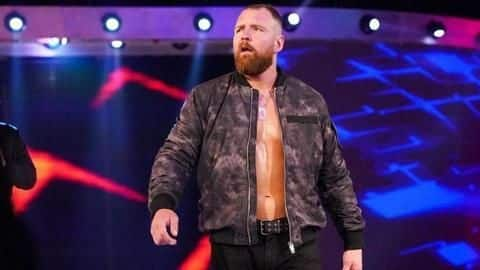 Former world champion Dean Ambrose has not yet signed a contract extension with WWE as speculations are high that he might be leaving post WrestleMania 35.
Ambrose reunited with Seth Rollins and Roman Reigns as SHIELD for one last time at the Fastlane pay-per-view event, where they won.
However, if Ambrose decides to stay, we analyze the possible feuds for him in the future.
Seth 'Freakin' Rollins
Burn it down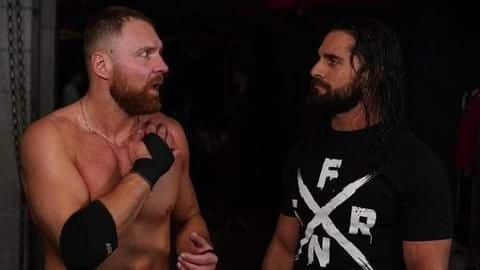 While the band SHIELD might have reunited for Fastlane, it might not be long enough before Ambrose turns on Rollins again.
Moreover, Rollins going after the Universal Championship makes things even more interesting.
If Rollins wins the title, Ambrose could very well come after him.
Also, Ambrose could play spoilsport by interfering in the match at WrestleMania, allowing Brock Lesnar to retain.
Roman Reigns
Takeover the yard from The Big Dog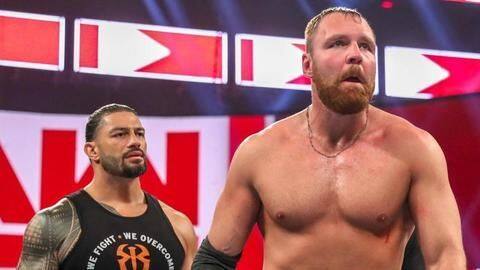 While the future of Reigns at WrestleMania or post the event is unsure, it is believed that he is likely to come after the Universal Championship.
However, Ambrose might have other plans and try to put himself ahead of Reigns, resulting in a feud between the two.
He could also use the weak-link angle of the SHIELD to make the feud more interesting.
Bobby Lashley
Pursue his fourth Intercontinental Championship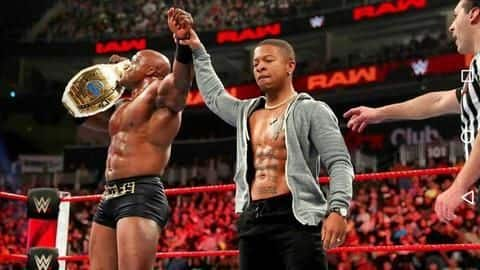 Ambrose has mostly won the Intercontinental Championship. Therefore, chances are high that he might go after the title again.
And, with Bobby Lashley being the champion now, there's a chance that Ambrose may act as a face in the feud.
Further, considering the SHIELD beat the team of Lashley, Drew McIntyre and Baron Corbin, this feud could stir a new rivalry between the two.
Samoa Joe
Unsettled business with the Samoan submission machine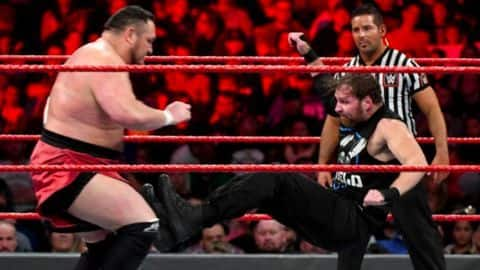 There would be a Superstar Shakeup post WrestleMania, and Ambrose could end up being drafted to SmackDown.
If that happens, Ambrose is highly likely to feud with reigning US Champion Samoa Joe, as it was the latter who injured his shoulder and put him on the shelf for six months.
Therefore, a payback, with the US Championship, could be sweet revenge for Ambrose.
AJ Styles
The resumption of a Phenomenal rivalry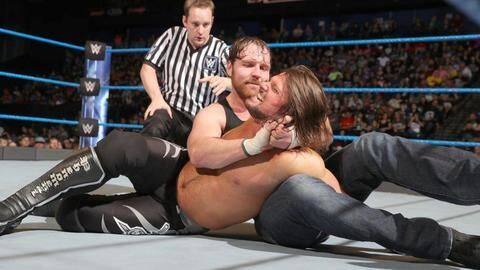 Although AJ Styles is currently not a holder of any championship on SmackDown, he is arguably one of the top stars.
Also, Styles was the man who took the WWE Championship away from Ambrose under controversial circumstances, which he never won it back.
Nonetheless, the three-month rivalry was highly appreciated by most and fans would love to see it again.
WWE or Indies?
Does Ambrose really need to leave WWE?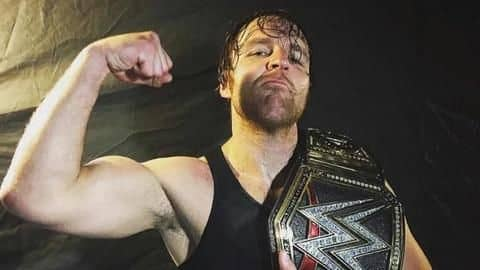 While the future remains uncertain for Ambrose post WWE, it is likely that he would perform in the independent circuit, or go to All Elite Wrestling (AEW).
However, the author feels that there is no need for him to leave as he has been treated fairly.
Nonetheless, if he is adamant to leave, he would certainly be welcomed back with open arms in future.

Hansika Rao
Asked on 12 March, 2019
How many times has Dean Ambrose been the Univeral champions?

Answered by
NewsBytes
Dean Ambrose is yet to win the Universal championship.
Angel Chauhan
Asked on 12 March, 2019
How many time has Ambrose won the US championship?

Answered by
NewsBytes
Ambrose has won the US championship just once.
Hemant Tambe
Asked on 12 March, 2019
Who is Ambrose's girlfriend/partner/wife?

Answered by
NewsBytes
Ambrose is married to Renee Young, who does commentary on RAW.
Ayaan Mistry
Asked on 12 March, 2019
Where is Ambrose originally from?

Answered by
NewsBytes
Ambrose is originally from Cincinnati, Ohio.