World Cup 2019: Are India still favorites to win title?
Sports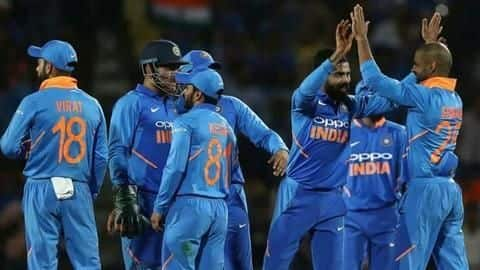 For the past three years, India have enjoyed a phenomenal run in world cricket, especially in the ODIs, making them strong favorites to win the upcoming ICC World Cup.
However, the loss against Australia in the recently concluded ODI series came as a shock.
This home series loss has exposed several vulnerabilities. So, do Men In Blue remain title favorites? We analyze.
Rusty middle-order
Middle-order continues to be rusty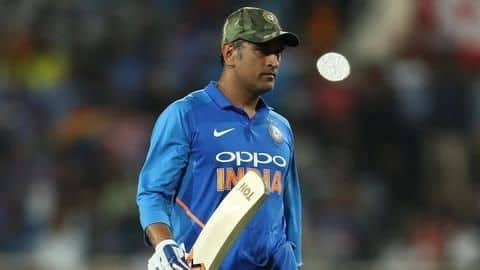 While the top order keeps on delivering one dominating performance after another, the Indian middle-order, on the other hand, continues to be rusty.
The middle-order cost India the home series against Australia.
With the number four position still up for grabs, the entire order has been a mess.
There have hardly been instances when the middle-order has overcome a top-order collapse.
Kohli's captaincy
Virat Kohli cannot be relied upon as captain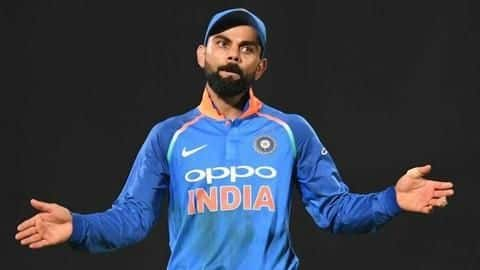 Virat Kohli might be the GOAT but his ODI captaincy has remained questionable.
Even though he has had tremendous success of late, his leadership skills, along with his ability to take right decisions in pressure situations, have not been fruitful.
It seems Kohli needs Dhoni's assistance at the death.
As a result, Kohli's captaincy would be strongly tested in the World Cup.
Shami's troubles
Mohammed Shami's off-field troubles could affect his performance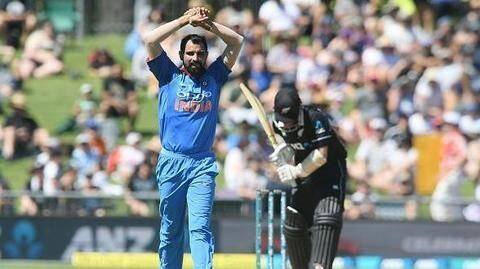 Indian seam bowler Mohammed Shami has been consistent, since 2018, on the field.
However, his off-field life has been controversial, given his public spat with wife.
Recently, a chargesheet was filed against him, based on the allegations of domestic abuse by his wife.
The allegations were made last year, which led to his IPL performance, while playing for Delhi Capitals, getting impacted.
Pandya's injury woes
Can Hardik Pandya still make an impact following injury?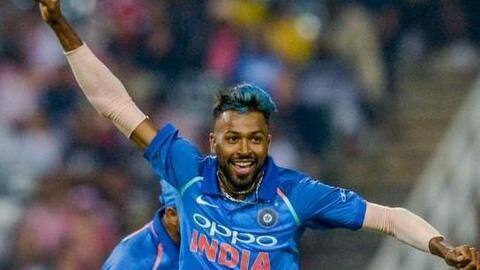 While Hardik Pandya is considered one of India's promising all-rounders at present, his injuries, since Asia Cup, have cost him months in international cricket.
And, the question remains that can he make his presence felt in the World Cup, especially after missing out so many matches.
Meanwhile, he would be strongly judged during his IPL tenure this year.
Verdict
India's of late performance makes them doubtful, but still favorites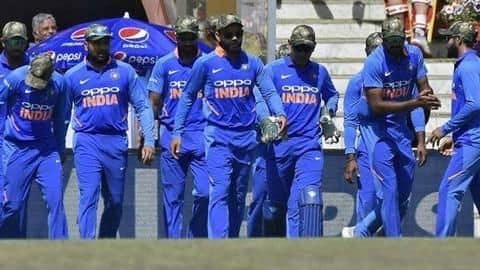 Considering the above analysis, it can be said that despite India's recent great run in Australia, New Zealand and England, they made a mockery of themselves following the loss to Australia at home.
However, their recent performance in England is something that India would try to gain confidence from, while a bad series in three years does not make much of a difference.

Aaradhya Powar
Asked on 15 March, 2019
Where is India currently ranked in the ODIs?

Answered by
NewsBytes
India is currently ranked second in the ODIs, behind England.
Aaradhya Gavde
Asked on 15 March, 2019
Who is current No.1 ODI batsman?

Answered by
NewsBytes
The No.ODI batsman at present is Virat Kohli.
Hemant Balasubramanium
Asked on 15 March, 2019
Which team does Mohammed Shami play for in the IPL?

Answered by
NewsBytes
Mohammed Shami currently plays for Delhi Capitals (DC) in the IPL.
Vihaan Rodrigues
Asked on 15 March, 2019
Is Hardik Pandya fit to play the IPL?

Answered by
NewsBytes
Yes, Hardik Pandya has been declared fit to play in the IPL 2019 for Mumbai Indians (MI).