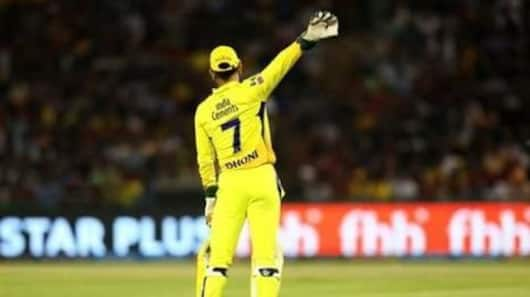 IPL 12 complete schedule likely to be out on Monday
The 12th edition of the Indian Premier League (IPL) 2019 is set to get underway in Chennai from March 23 onwards.
Earlier, the schedule up till April 5 was released by the tournament organizers.
But now reports claim that the full schedule will be out on Monday, April 18.
The Committee of Administrators (CoA) is set to hold a meeting in Mumbai on Monday.
Schedule wasn't announced earlier due to General Elections
According to a report in the IANS, a BCCI official stated that the full schedule was expected to be released on March 18.
The entire schedule wasn't released earlier because of the upcoming General Elections.
But now with the schedule of the elections being out, the CoA is expected to give the go-ahead on Monday when it meets at the Trident Hotel.
'IPL COO and BCCI have worked hard'
"The IPL COO and his team are working overtime on this and it is a credit to them that the BCCI can even hope of holding the entire season in India this year," said the official.
Love Sports news?
Stay updated with the latest happenings.
Yes, notify me
How does the schedule of the first part looks like?
In the first part of the schedule, all teams will play four matches each.
Only Royal Challengers Bangalore and Delhi Capitals will feature in five matches apiece.
DC will be embroiled in three home matches.
Meanwhile, RCB will play three away matches.
Other teams will play two home and two away games.
Chennai Super Kings and RCB will play the opening encounter.
Most important matches in the first two weeks
The two most followed franchises in IPL, RCB and Kolkata Knight Riders will lock horns on April 5 in the evening slot.
Mumbai Indians, captained by Team India's opener Rohit Sharma, will face MS Dhoni's CSK in Mumbai on April 3.
The young squad of Delhi Capitals, led by Shreyas Iyer and Rohit Sharma's Mumbai Indians will collide on March 24.
When does the IPL 2019 season begin?
Asked 2019-03-16 19:10:15 by Aanya Gupta
Answered by NewsBytes
The IPL 2019 season starts from March 23 onwards.
Is the complete schedule of IPL 2019 out?
Asked 2019-03-16 19:10:15 by Diya Chopra
Answered by NewsBytes
No. The schedule for the first two weeks is out.
When will the full schedule be released?
Asked 2019-03-16 19:10:15 by Pranav Pawar
Answered by NewsBytes
The full schedule will be released on Monday as per reports.
Which two teams meet on the opening day?
Asked 2019-03-16 19:10:15 by Dhruv Kapur
Answered by NewsBytes
CSK and RCB meet on the opening day.