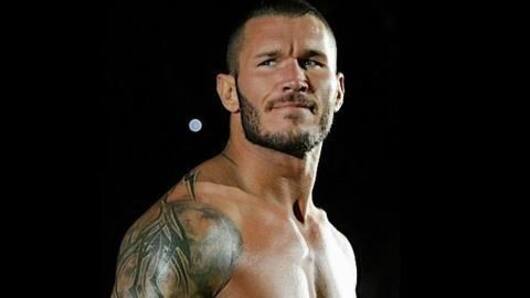 Five biggest controversies of WWE superstar Randy Orton
Randy Orton has been an impressive performer inside the WWE ring. He has also achieved numerous accolades throughout his career.
He is the youngest World Heavyweight Champion ever, achieving the feat when he was merely 24.
However, Orton's life has hardly been free from controversies, just like his Evolution team-mates Triple H and Ric Flair.
Here are his five biggest controversies of all time.
Orton is not always friendly with his fans
Randy Orton is not always friendly with his fans despite knowing the fact that he is in a profession where he needs the support of the crowd in order to succeed.
One person who went with his friend to take a picture with Orton reported that the WWE superstar took his friend's camera and threw it away when asked for a photograph.
Orton once made some pretty nasty remarks about Kelly Kelly
On another occasion, Randy Orton was caught on a radio show saying that Kelly Kelly, the then face of WWE's Women's division had slept around with many of his colleagues.
Later, Orton understood what he had said was wrong and proceeded to apologize to Kelly for the same.
However, due to his huge superstardom, WWE never bothered to punish him for his comments.
Love Sports news?
Stay updated with the latest happenings.
Yes, notify me
Orton has had anger management issues in the past
Randy Orton has also had problems controlling his anger on several occasions, and thus WWE sent him to undertake an anger management course in 2006.
However, his issues did not completely go away even after therapy, as in 2007, during a tour of Europe, Orton allegedly destroyed a hotel room and caused damages worth around $50,000.
Orton was also involved in a steroid controversy
Numerous WWE superstars including Edge, Booker T, Charlie Haas and others were named in a 2007 report by the Albany District Attorney's Office.
However, the report had excluded Orton's name which was later brought out by Sports Illustrated and the Daily News of New York City.
Orton had reportedly bought drugs like nandrolone, stanozolol from online sellers.
However, WWE again didn't take any action.
Orton was suspended for smoking marijuana
In April 2006, Orton was banned by WWE for smoking marijuana.
Although such things are let go after a fine, since Orton was a huge superstar already, WWE decided to suspend him to teach others a lesson.
In August of the same year, he was suspended once again for using performance-enhancing substances which go against the guidelines of WWE's Wellness Policy.
How many WWE Championships did Orton win?
Asked 2019-03-17 01:06:13 by Cheshta Sen
Answered by NewsBytes
He has been WWE champion a combined 13 times.
Was Orton's father a wrestler?
Asked 2019-03-17 01:06:13 by Aradhya Malik
Answered by NewsBytes
Yes both his father and grandfather were wrestlers.
Which are some of the monikers used by Orton?
Asked 2019-03-17 01:06:13 by Devansh Singhal
Answered by NewsBytes
He has used monikers like "Legend Killer" and "The Viper".
Which is the latest movie Orton has acted in?
Asked 2019-03-17 01:06:13 by Rajesh Gavde
Answered by NewsBytes
The latest movie in which Orton has acted in was released in 2016 and was called Countdown.