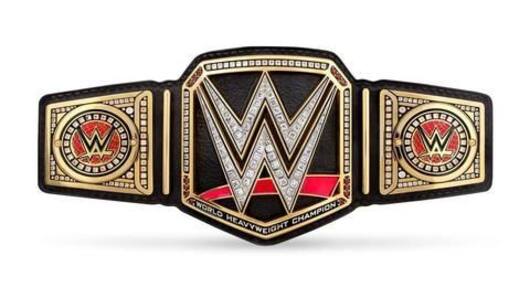 WWE: Which superstars should get championship opportunity post WrestleMania 35?
The WWE Universe is all charged up as WrestleMania is only three weeks away.
However, WWE is also looking forward to shaping things post WrestleMania, especially who should get the Championship opportunity.
There are tons of superstars who deserve to get a shot at the Championship.
And here we analyze the ones who should get this chance after WrestleMania 35.
Changing the game
Although EC3 hasn't won a championship ever since he came to WWE, he is a top superstar and a former world champion of TNA.
He has already been drafted to the main roster, but is yet to be utilized properly, having wrestled just two matches, with a win and a loss.
With sheer athleticism, EC3 deserves to get a Championship opportunity.
Love Sports news?
Stay updated with the latest happenings.
Yes, notify Me
Resurgence of the Balor Club
Let's face it, Balor is one of the deserving candidates to get a proper Championship run.
Although his last run as Universal Champion was cut short to just a day following an unfortunate shoulder injury, Balor has the ability to do extraordinary things, while he is loved by the crowd.
Therefore, giving him a proper Championship run would do WWE and the fans good.
The Dominator
A former World Champion, Bobby Lashley has all the potential to represent the promotion.
Notably, his last Championship run in WWE was back in 2007, when he was the ECW World Champion.
Although following his return to WWE, he has been in Championship picture, he is yet to get a proper run as the numero uno.
Happy Rusev Day
Rusev is undoubtedly one of the top WWE superstars currently.
Although he has won the US Championship, he is yet to get a World Championship run.
While he was never properly inserted into the Championship picture, The Bulgarian Brute has the audacity to become a superstar.
And, with Lana on her side, he could also be portrayed as a heel champion.
Into the black mist
While it's too early for him, Alastair Black has the potential to become a proper champion.
Having held the NXT Championship for a formidable period, Black was one of the charismatic, athletic and feared competitors there.
Thus, giving him a proper championship does make sense, while a rivalry with an old NXT rival would make things more interesting for the WWE fans.
Is Lana Rusev's girlfriend?
Asked 2019-03-18 18:43:09 by Trisha Rangan
Answered by NewsBytes
Lana is married to Rusev.
Which was Balor's last championship win?
Asked 2019-03-18 18:43:09 by Hansika Pillai
Answered by NewsBytes
Balor last won the Intercontinental Championship this year.
Is Aleister Black married?
Asked 2019-03-18 18:43:09 by Surabhi Verma
Answered by NewsBytes
Aleister Black is married to fellow WWE wrestler Zelina Vega.
Who is Finn Balor's girlfriend?
Asked 2019-03-18 18:43:09 by Hansika Banerjee
Answered by NewsBytes
Finn Balor is currently dating WWE backstage interviewer Cathy Kelley.