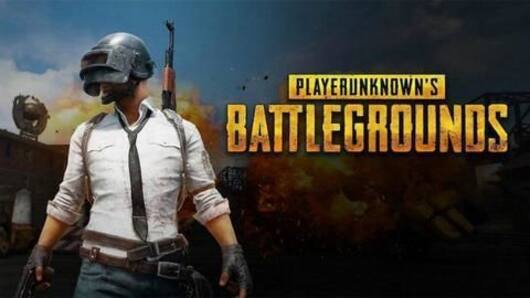 PUBG Mobile Season 6: Here's all you need to know
Amid rumors of an India-wide ban, Season 6 of the immensely popular Battle Royale game, PlayerUnknown's Battlegrounds (PUBG) Mobile, is going to release on March 21.
Apart from unlocking a new Ranked Season and Royale Pass Season, the new season comes with various improvements and additions over Season 5, which ended on March 18.
Here's all that will change in the upcoming PUBG season.
Update will be pushed without taking servers offline
This will be the first time when an update would be pushed without taking the servers offline.
All you have to do is have enough space on your device and download the update via Wi-Fi.
Notably, Season 6 brings dynamic weather to its oldest maps, Erangel and Miramar.
You can only play the game with the players who have upgraded to the same season.
Love Sports news?
Stay updated with the latest happenings.
Yes, notify Me
There are new weapons, new vehicles, and new skins
Sanhok receives the Tukshai (or Tuktuk), a three-wheeled bus that replaces the 4-seater Jeep, Dacia, and Mini Bus.
Vikendi gets a G36C Rifle that fires 5.56mm rounds and can be equipped with a stock.
This replaces the SCAR-L.
New skins to rifles, bags, and parachutes have also been added. The season brings new avatars and outfits and fixes bugs while previewing outfits.
PUBG Mobile plans to celebrate its first anniversary with players
PUBG Mobile aims to celebrate the anniversary with the players.
On Spawn Island, you can now light fireworks and collect crates that can be opened after the match for anniversary-exclusive rewards.
You can also find randomly spawned birthday cakes in matches for a surprise.
You can now purchase one room card in 'Clan Shop' every 10 days. Clan system also gets a robot avatar.
Zombies will undergo changes too, season 6 ends in May
Zombies will be weaker but the damage for being outside the playzone will be increased.
The "I got supplies" quick chat message is now pre-selected.
Royale Pass system gets additional rewards, more points from weekly challenges, and the ability to view the rankings of the entire region directly from the RP page.
Season 6 of PUBG Mobile will end on May 18.
What comes after gold 3 tier in pubg mobile
Asked 2019-03-29 21:35:40 by HYDRA AMMAD
Answered by NewsBytes
The tiers start with Bronze. Then you have Silver, Gold, Platinum, Diamond, Crown, Ace, Conqueror. In that order.
When will PUBG Season 6 release?
Asked 2019-03-19 16:44:26 by Vishal Yadav
Answered by NewsBytes
The latest PUBG season releases on all devices on March 21, 2019
Are there any new guns in PUBG season 6?
Asked 2019-03-19 16:44:26 by Anika Bose
Answered by NewsBytes
The snow map Vikendi is all set to receive a new rifle, G36C, that replaces SCAR-L.
How can I download PUBG Mobile?
Asked 2019-03-19 16:44:26 by Divya Chopra
Answered by NewsBytes
The game can be downloaded from the Play Store or the App Store. It can also be downloaded from the official PUBG website.
Where is the "I got supplies" button?
Asked 2019-03-19 16:44:26 by Ananya Powar
Answered by NewsBytes
It was removed from pre-selected buttons in Season 5, but will be added in the upcoming season.