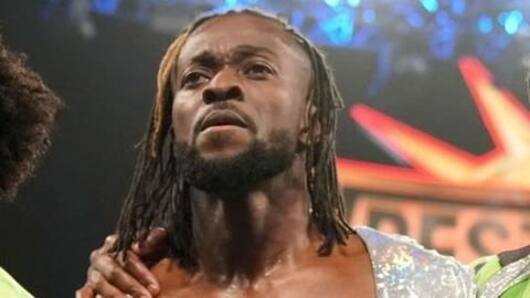 Analyzing how Kofi Kingston's run to WrestleMania 35 could end
With less than two weeks to go for WrestleMania 35, it is still unclear who would be Daniel Bryan's contender for the WWE Championship.
Although it was supposed to be Kofi Kingston, as rumored, there is no clear evidence as to if he would make it to the mega event.
Nonetheless, we analyze how things could develop hereon.
Does Vince McMahon want Kofi to become WWE Champion?
Ever since Kofi qualified for FastLane, for the Championship match, he has been over the crowd.
While fans believe that he should face Bryan, Vince was unconvinced.
Last Tuesday, he put him through a five-man gauntlet match, where Kofi defied all odds to win.
But, Vince added the sixth man into the mixture, and it was Bryan who took him out of the equation.
Love Sports news?
Stay updated with the latest happenings.
Yes, notify Me
A page from the books of Bryan
One of the possibilities is that Kofi could take something out of the books of Bryan himself.
Kofi could do something like Bryan's takeover.
He could call members from the crowd to flood the ring and force the authority to instate him into the Championship match.
Bryan was granted while he did the same, so Kofi is likely to get the same result.
A threat to make Bryan retire again
This is another possible scenario, and perhaps the most interesting one.
Kofi, with help of his New Day team-mates, could grab hold of Bryan, while calling Vince out.
He would then demand Vince to instate him into the match or else he would end Bryan's career and make him retire permanently.
Vince, out of fear, would have no choice left, but to instate him.
Kofi turns on his New Day team-mates
In another possible scenario, it is likely that Kofi, who is so obsessed with his possibility of headlining WrestleMania, would do anything to make it to the grand stage.
As a result, the possibility of him turning on his New Day team-mates is surely high, which could either be a ploy of Vince or Kofi himself, making him turn heel in the process.
An opportunity with a price
Judging by the first two scenarios, Kofi is likely to be added to the Championship match.
However, Vince would not let go of Kofi so easily and stipulations are bound to follow.
Vince would either convert it to a no disqualification match, trying to reduce the possibility of Kofi winning.
He could also add the stipulation for Kofi to either win or get fired.
Could Kofi actually leave WWE?
While WWE is known for its surprises, there could be one from Kofi as well.
The author also feels that while Kofi would go on to beat Bryan for the Championship, he could spin a surprise.
Kofi would call out Vince and say that all he wanted was to prove Vince wrong, as he would lay the title down and quit WWE.
When is WrestleMania 35?
Asked 2019-03-24 16:08:05 by Trisha Lobo
Answered by NewsBytes
WrestleMania 35 is on April 7.
Where would WrestleMania 35 be aired?
Asked 2019-03-24 16:08:05 by Hemant Pillai
Answered by NewsBytes
WrestleMania 35 would be aired on Sony Ten 1 (English) and Sony Ten 3 (Hindi), while it would be streamed on WWE Network.
Has Kofi ever been a WWE Champions before?
Asked 2019-03-24 16:08:05 by Vibhore Verma
Answered by NewsBytes
No, Kofi is yet to become the WWE Champion.
How long Kofi has been working in WWE?
Asked 2019-03-24 16:08:05 by Reyansh Kadam
Answered by NewsBytes
Kofi has been working in WWE since 2008.