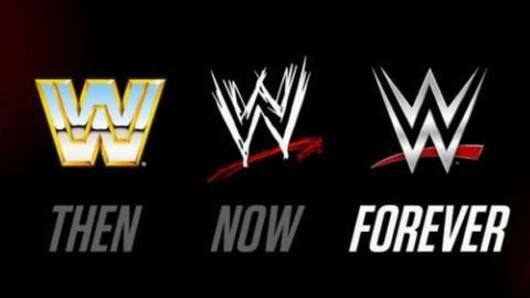 The five most important eras in the history of WWE
WWE's history can be divided into different eras and the factor that separates one era from another is the approach to storylines which the company took.
For example, the Attitude Era was a time when wrestlers did almost anything they wanted, with the license to shoot promos the way they wanted.
Here, we bring to you the five most important eras in WWE's history.
Did you know about the Madison Square Garden Era?
This era lasted from 1963 to 1984, and during a time when wrestling promotions were based out of territories.
WWE shows then were held in northeastern states like New York, New Jersey, and Connecticut.
Buddy Rogers, Bruno Sammartino, Ivan Koloff were some of the stars of this era.
It ended with Hulk Hogan becoming champion and taking WWE to new heights of fame.
Hulk Hogan and the Rock 'n' Wrestling Era
This era (1984-1993) was a time when pro-wrestling entered the popular American culture and became mainstream.
WWE stars began to become larger than life characters with Hulk Hogan, Randy Savage, and the Ultimate Warrior being some of the major stars.
This is also when WrestleMania began, taking America by storm.
The era came to an end after Hogan left WWE in 1993.
Love Sports news?
Stay updated with the latest happenings.
Yes, notify Me
When the Attitude was finally unleashed
This era, from 1997 to 2001, brought WWE global acceptance, the popularity of wrestlers began rivaling those of Hollywood stars.
Stone Cold was the face of this era and was later joined by The Rock, DX and many more.
WWE became so popular that they bought off their competitors WCW and ECW during this time and became the biggest pro-wrestling promotion in the world.
The WCW era was quite influential and important
This era roughly lasted from 2001 to 2004, and though many want to term it the Ruthless Aggression Era, this was actually a time when WCW stars, who signed for WWE, were ruling the company.
Stars like Booker T, Chris Jericho, Goldberg and Chris Benoit made a name for themselves in WWE.
And, Brock Lesnar remains one of the greatest products of this era.
The Ruthless Aggression Era helped home-grown stars
This era began after the WCW Era and lasted till 2008.
It was the time when talents from WWE's developmental territory, Ohio Valley Wrestling, started creating waves in the wrestling circuit.
We got stars like John Cena, Randy Orton, Batista, and Carlito among others.
The era is said to begin with John's first WWE appearance in a match against Kurt Angle.
Which was the most popular era in WWE?
Asked 2019-03-27 16:40:21 by Ananya Kapur
Answered by NewsBytes
The Attitude Era is surely the most popular era in WWE history.
Who were some of the major stars of the Atttitude Era?
Asked 2019-03-27 16:40:21 by Pranav Jayaraman
Answered by NewsBytes
Stone Cold, The Rock, The Undertaker, Triple H, Shawn Michaels, and Kane were some of the major stars of the Attitude Era.
Who made WWE popular all over America?
Asked 2019-03-27 16:40:21 by Sanvi Chattopadhyay
Answered by NewsBytes
It was surely Hulk Hogan who brought WWE the nation-wide popularity and he was helped by his appearance in Rocky III.
Is Stone Cold WWE's biggest star?
Asked 2019-03-27 16:40:21 by Vivaan Chatterjee
Answered by NewsBytes
Vince McMahon has said that Stone Cold is WWE's biggest ever crowd puller.