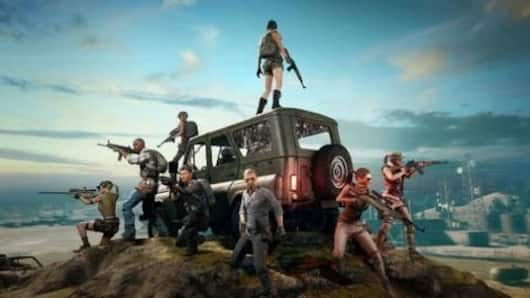 #GamingBytes: How to conquer Season 6 of 'PUBG Mobile'
Developers of PUBG Mobile have released the latest update 0.12.0.
It is still in beta but brings forth a lot of changes including new modes, enhancements, and weapons.
There have been reports of a friendly spectate mode, new Zombie mode, changes in the behavior of Zombie, and a new RPG weapon.
Read on to know what else the new update has in store.
Zombies set to become smarter
PUBG Mobile is introducing a new Zombie mode.
Called "Darkest Night", this mode will have players 'Collect supplies during the day and fend off zombies at night. Survive until the rescue arrives to win!'
In addition to this, the Zombies are going to become smarter. They will climb walls, roofs, and jump.
The game is also introducing Zombie dogs in this update.
Zombie Characteristics: Other changes in the Zombie mode
While Zombies are becoming smarter, they also have more weaknesses.
They become slower after being hit with a weapon. Players can use stun grenades against them as well.
Moreover, new liquid nitrogen grenades can freeze them while flamethrowers deliver more damage than before.
The new mode will require teams to survive for one night and the teams that do survive will end up winning.
Love Sports news?
Stay updated with the latest happenings.
Yes, notify me
Blow 'em up: PUBG Mobile to receive new RPG weapon
PUBG Mobile has an impressive collection of weapons but fans have been asking for a rocket launcher for a long time now.
The developers have finally heard them and the new update is coming with a new RPG weapon to exponentially increase the firepower.
This will be an RPG-7 weapon (rocket launcher) and could be a Zombie mode exclusive only.
Players get a new 'companion (or pet) system'
Players now get a pet that can sit on their shoulder, hover around, and remain hidden from the opponents.
Playing with companions earns XP that can be used to level up and unlock pet emotes.
There is a new mode, called the spectate mode where players can spectate their friends' games and check out their stats, info, number of other spectators, etc.
Is PUBG getting new weapons?
Asked 2019-04-02 20:20:53 by Amit Jain
Answered by NewsBytes
The game's firepower is set to increase exponentially with the advent of an RPG-7 weapon (rocket launcher).
What changes is PUBG making to the Zombies?
Asked 2019-04-02 20:20:53 by Navya Chavan
Answered by NewsBytes
Zombies' movement speed will get slower after being hit with a weapon. Players can use Stun grenades, nitrogen grenades against them as well.
What is the companion mode?
Asked 2019-04-02 20:20:53 by Shreyas Pillai
Answered by NewsBytes
PUBG Mobile has introduced a companion for the players in the form of a pet that can hover around, and use emotes. This appears to be a cosmetic change as of now.
Which are the worst landing spots in PUBG?
Asked 2019-04-02 20:20:53 by Muhammad Rathore
Answered by NewsBytes
You should ideally avoid Pochinki, School, Georgopol in Erangel; San Martin, Los Leones in Miramar; Bootcamp, Paradise Resort, Pai Nan in Sanhok, and Villa, Goroka in Vikendi.