Decoding the rivalry between Chennai Super Kings and Mumbai Indians
Sports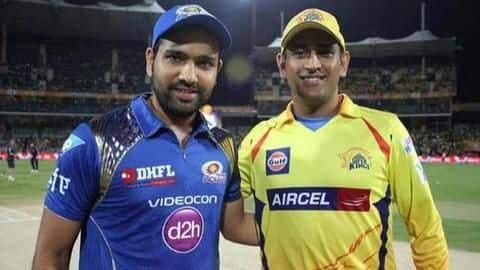 The 12th edition of the Indian Premier League has already given us a couple of interesting ties.
Among the eight participating teams, there are a couple whose rivalry is spectacular and takes the excitement to another level.
As Chennai Super Kings and Mumbai Indians get ready to lock horns tonight, here we decode the rivalry between the two most successful clubs of the IPL.
Head-to-head
MI dominate CSK in head-to-head meetings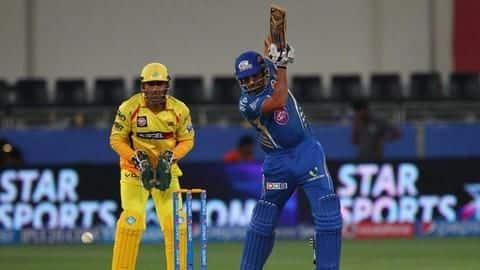 In what may come as a surprise, MI have a better head-to-head record against CSK.
Out of 24 matches played between the two in IPL, 13 have been won by MI, while CSK have managed to pocket the remaining 11.
Interestingly, CSK have a better record against MI away from home, as they have won five games in Mumbai, as against two in Chennai.
Other stats
Suresh Raina, the leader of the rivalry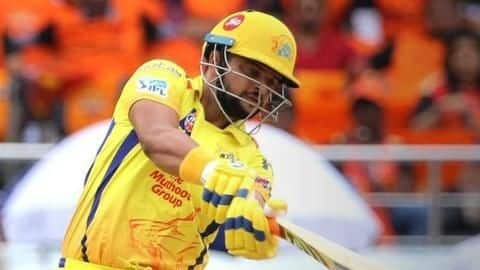 Most matches: Suresh Raina has played the most number of matches (24) for CSK against Mumbai.
Most runs: Raina has the most number of runs (699) in the head-to-head matches.
Most wickets: Lasith Malinga has the most number of wickets for MI (24).
Largest margin of win: Mumbai won by 60 runs at home in 2013, while CSK won by nine wickets, in 2008.
Watch out!
Skippers and others to watch out for in 2019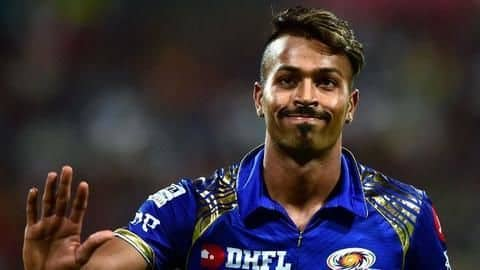 Among the current squad, both captains MS Dhoni (CSK) and Rohit Sharma (MI) are the obvious ones to be watched out for.
Apart from the skippers:
CSK: Raina, Faf du Plessis, Kedar Jadhav, Shane Watson, Bravo, Ravindra Jadeja, Imran Tahir.
MI: Suryakumar Yadav, Krunal Pandya, Yuvraj Singh, Hardik Pandya, Quinton de Kock, Jasprit Bumrah, Malinga.
Start
MI are slow starters, CSK are high fliers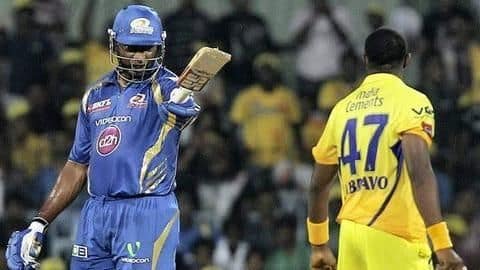 The start to the tournament has an interesting history for both the sides.
For Mumbai, they have always been slow starters, known to lose several matches in the first half of the tournament and fire towards the end.
For CSK, they have been known to get off to a flying start. Notably, CSK have qualified for knock-outs in all the editions till date.
Team management
Both have different aids when it comes to team management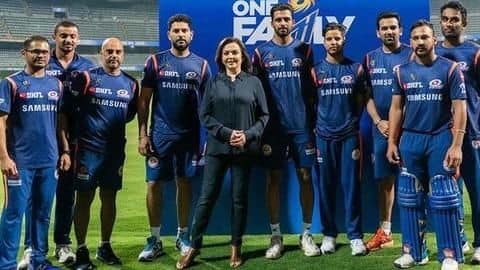 Keeping the rivalry aside, both the teams have a different way of management.
For Mumbai, the team owners, from Nita to Akash Ambani, all of them are involved in the team meetings, which has a great influence over the decision making.
As for CSK, they hardly have anything to do with the owners, while coach and Dhoni take all the calls regarding team selection.
Past & future
Head-to-head in 2018, predictions for 2019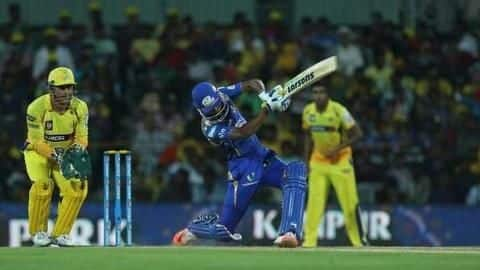 In 2018, the rivalry was again intense, but an even one, as CSK triumphed the defending champions in their own den by a wicket.
However, the return leg saw MI returning the favor, beating them by eight wickets.
As for 2019, Mumbai do have the edge overall. However, CSK would be playing their home match in Chennai, unlike last year in Pune.

Sai Jayaraman
Asked on 3 April, 2019
How many times have CSK and MI won the IPL?

Answered by
NewsBytes
Both the sides have won the IPL thrice.
Aaradhya Powar
Asked on 3 April, 2019
Who was the initial skipper for MI?

Answered by
NewsBytes
Sachin Tendulkar initially led MI in the IPL.
Chirag Kadam
Asked on 3 April, 2019
Has Dhoni led any other team apart from IPL?

Answered by
NewsBytes
Dhoni has led Rising Pune Supergiants (RPS) in 2016.
Paridhi Verma
Asked on 3 April, 2019
Who won the first IPL?

Answered by
NewsBytes
Rajasthan Royals (RR) won the first IPL in 2008.