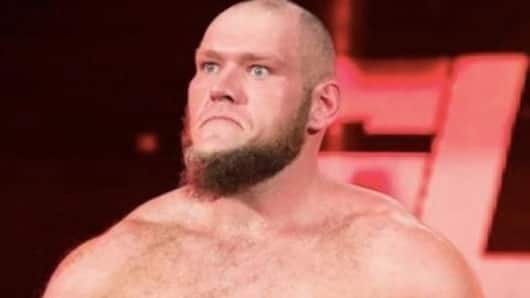 WWE: Analyzing future opponents for Lars Sullivan
The post-WrestleMania week saw a surprise when long-rumored NXT call-up Lars Sullivan made his main roster debut on both Raw and SmackDown.
Being considered as a powerful machine, Sullivan has the audacity to provide a tough challenge to top stars in the main roster. Further, he is future championship material.
Here we analyze a few of the top opponents he is likely to face.
Who is the true Dominant Force?
Bobby Lashley is undoubtedly one of the top stars in WWE currently.
Having won the Intercontinental Championship twice, he is certainly eyeing a bigger prize this year.
However, it would be great to see if he has to go through Sullivan as both are a tough match for each other and would indubitably put up one hell of a fight.
Can the Apex Predator take down the Freight-Train?
The second man on this list is the former WWE Champion Randy Orton.
Orton is one such man who loves competition, especially against big guys.
As Sullivan is deemed as one of the upcoming stars, Orton is likely to go ahead and feud with him.
What would be more interesting to see is if his destructive finisher RKO is enough to take him down.
Love Sports news?
Stay updated with the latest happenings.
Yes, notify me
A trip to Suplex City?
Following the loss of his Universal Championship to Seth Rollins at WrestleMania, Brock Lesnar is nowhere to be seen in WWE for now.
While he is being rumored to leave WWE, he could make a return in the future.
Being a big guy himself, there would be no better sight than to watch him taking Sullivan to a trip to Suplex City.
Is Sullivan capable of destroying the Roman Empire?
Roman Reigns made an emotional, but grand, return post his battle with Leukemia last month.
While he did have a tough feud with Drew McIntyre at WrestleMania, he would not remain contained with it.
Chances are these two men would come face to face at some point.
And the day that happens, it is likely to be a high-octane clash between the two.
The Monster Among Clashes
Undoubtedly, the best feud for Sullivan would be to take on someone of his size.
As of now, there is no other man as powerful and strong as Braun Strowman in WWE.
Strowman has made a name for himself after proving that he can take on any man at any time.
Moreover, the two feuding is likely to put both in the championship picture.
Has LArs Sullivan won the NXT Championship?
Asked 2019-04-16 17:43:28 by Hemant Kapur
Answered by NewsBytes
No, Sullivan has not won the NXT Championship.
How old is Sullivan?
Asked 2019-04-16 17:43:28 by Ridhi Malik
Answered by NewsBytes
Sullivan is 30-year-old.
When did Sullivan come to NXT?
Asked 2019-04-16 17:43:28 by Rakesh Mittal
Answered by NewsBytes
Sullivan made his NXT debut in 2017.
Is WWE Sullivan's first wrestling venture?
Asked 2019-04-16 17:43:28 by Chirag Dasgupta
Answered by NewsBytes
Yes, WWE is Sullivan's first pro-wrestling venture.