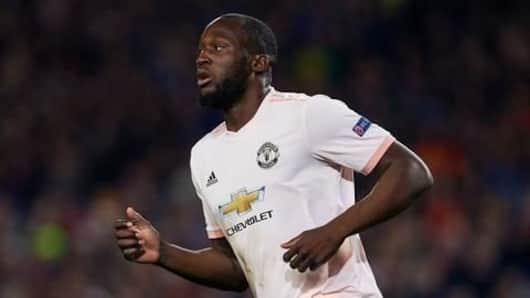 Is Romelu Lukaku on his way out of Manchester United?
Manchester United are enduring a poor period. They witnessed the worst start to their season, which led to Jose Mourinho being sacked.
While new manager Ole Gunnar Solskjaer did enjoy initial success, he too has been shaky of late, as United crashed out of Champions League.
Meanwhile, reports have emerged that Romelu Lukaku could be on his way out of the club.
Lukaku reportedly out of favor under Solskjaer
Although Lukaku has had good success since his arrival at United, scoring 42 goals in 94 appearances, he has reportedly run out of favor under Solskjaer.
While he has got regular starts under him, unlike Mourinho, he hasn't made a big impact as the gaffer would have liked.
This is why, United could consider selling Lukaku, provided they get the right price.
Three top clubs keen on acquiring Lukaku
According to the Daily Telegraph, Lukaku is open to leaving United this summer.
Having arrived for £75 million in 2017, he hasn't yet fully convinced everyone.
Meanwhile, clubs like Inter Milan, Paris Saint-Germain and Bayern Munich are rumored to be interested.
While Lukaku earns £255,000 per week, it is believed that United would want a good price if others have to acquire him.
Love Sports news?
Stay updated with the latest happenings.
Yes, notify me
Solskjaer be ruthless with his squad
Speaking on United's squad, Solskjaer said, "There's no hiding place and everyone can see what your level is at. The performance on the pitch will determine where they're at if it's short term or long term."
Does Lukaku really need to leave United?
The author is not fully convinced, as Lukaku's future remains doubtful.
Having played 30 games and scoring 12 goals in EPL this season, Lukaku has been just about average.
Overall, he has had a fair stint with United, but if he feels he can better it, outside United, he should certainly leave.
Lukaku and United eye EPL top-four finish
Despite the rumors of his future with the club, Lukaku, along with United, would aim at grabbing a top-four finish in the EPL this season.
A top-four finish could still manage to save Lukaku's career at Old Trafford.
However, failing to do so might leave Solskjaer with no other option, but to sell him, while Lukaku himself won't consider playing in the Europa League.
Where did Lukaku play prior to United?
Asked 2019-04-22 13:08:34 by Trisha Banerjee
Answered by NewsBytes
Prior to joining United, Lukaku used to play for Everton.
Which country does Lukaku play for?
Asked 2019-04-22 13:08:34 by Ajay Sarin
Answered by NewsBytes
Lukaku plays for Belgium.
Did Lukaku play the World Cup last year?
Asked 2019-04-22 13:08:34 by Abhinav Jindal
Answered by NewsBytes
Yes, Lukaku di play the World Cup 2018.
How old is Lukaku?
Asked 2019-04-22 13:08:34 by Pranav Mukopadhyay
Answered by NewsBytes
Lukaku is 25-year old.