Sports
India to hold Poker Sports League, winner gets Rs.3.36 crore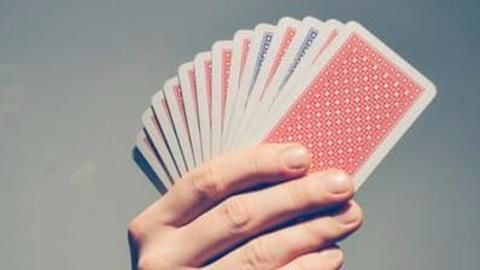 India will soon have its very own Poker tournament - the Poker Sports League (PSL).
Dabur's vice chairman Amit Burman will be partnering with poker portal Adda52.com founder Anuj Gupta and Pranav Bagai, founder of India Poker Legend to create the Poker Sports League.
The PSL will have 12 teams with 9 players each, playing for the prize money of Rs.3.36 crore."
In context:
India's poker dream: Will it cash in?
Introduction

What is poker?
Poker known to be the game of skill has recently gained popularity in India, almost a decade back.
Founded by Jharkhand-born Anurag Dikshit, poker websites such as PartyPoker.com went on to become the second largest in the world.
The game is usually played with limited enthusiasts in secure locations as the game operates in a gray area of legality in India.
India's illegal gaming market worth Rs.2,50,000 crore

According to a report by KPMG, India's gaming market (mostly illegal and unaccounted) is assessed to be worth Rs.2,50,000 crore, around 3.5% of

India's GDP

.
Love Sports news?


Stay updated with the latest happenings.
Legality

Is poker legal? Not yet!
The legality of poker and rummy rests on a SC-ruling.
In a 2012 case, Madras HC ruled that rummy clubs couldn't benefit from real-money gambling/gaming; hence it decided to ban the game in India.
This decision was appealed as previously rummy was classified as a game of skill in 1968 by the SC and skilled games are "not legally included as gambling in India."
27 Dec 2016

India to hold Poker Sports League, winner gets Rs.3.36 crore
Amit Burman on franchise owners

"We have already got 7 franchise owners signed within one month of sharing the plan. Talks for five more are on an advanced level. These franchise owners will be spending between Rs 70-80 crore over the next 10 years," Amit Burman said.
27 Dec 2016

Selections and teams
The 12 teams will be chosen through 70+ testing/qualifying bouts held across various cities in India over almost 3 months, as well as through online tournaments.
The online tournaments will begin by early-2017.
Players who qualify to the teams will then go on to play in the Mega Finals.
The matches will be telecast on YouTube and Facebook only for the first year.
Love Sports news?


Stay updated with the latest happenings.
Franchise owners

The current team founders are: "FreeCharge's Kunal Shah, Anchor Electricals' Mehul Shah, Kajaria Ceramics' Rishi Kajaria, Jaipuria-Group MD Ruchirans Jaipuria, PB Lifestyle North's MD Ankkit Bahadur, Eventwala CEO Gaurav Mohan, Filatex Group joint-MD Purrshottam Bhaggeria and IIFL Wealth's Karan Bhagat."