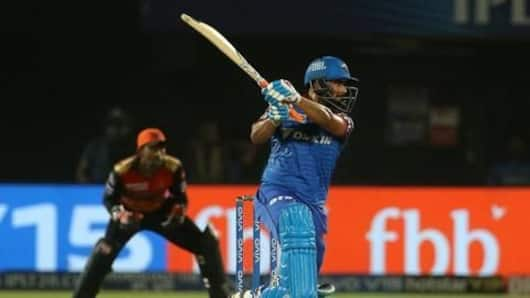 IPL final tickets sold out in two minutes; fans disappointed
The first batch of the Indian Premier League (IPL) 2019 final tickets were sold out in only 120 seconds.
The BCCI had put up the tickets for sale on Tuesday without giving any prior notice.
Several fans, who logged on the website of IPL to buy the tickets, were extremely disappointed with the arrangements made by the Indian board.
Here is more.
How can all the tickets be sold within minutes?
The BCCI has been criticized for not providing proper information.
Several questions have been raised regarding the arrangements.
"How can all the tickets be sold within minutes? It is quite baffling and the BCCI has to give an answer for depriving the fans of a chance to watch the final," a former HCA executive committee member said to The Times of India.
No clarity over IPL 2019 finale tickets
The IPL 12 final is scheduled to be played on May 12 in Hyderabad.
Usually, the stadium sells around 25,000 to 30,000 tickets, but it has been reported that for the final, tickets only in the range of Rs. 1,500, Rs. 2,000, Rs. 2,500 and Rs. 5,000 denomination tickets were sold.
Tickets with much higher rates didn't even come in the scene.
Love Sports news?
Stay updated with the latest happenings.
Yes, notify Me
EventsNow refuses to give details regarding tickets
The responsibility of ticket sales was handed to an organization named EventsNow.
When questioned by TOI, the company refused to get into the details.
"I cannot give any details. We are selling tickets that have been given to us. It is the BCCI who should give out the details; we are not authorized to do so," Sudheer Reddy of EventsNow commented on the matter.
Second-batch tickets get sold out as well and finale details
The IPL official website on Wednesday announced that the second batch of tickets is now up for sale.
But they too have been sold out rather rapidly.
Meanwhile, Mumbai Indians have reached the IPL 12 final after defeating Chennai Super Kings in the Qualifier.
MI will be up against either CSK or Delhi Capitals, as they fight it out tomorrow in Qualifier 2.
Fans left in a lurch!
Are they still available...because it shows that tickets are available but when we click on a particular stand for booking it shows that the seats are not available

— Samuel Paul (@SP21_sam) May 9, 2019
No tickets are available today as well!
No tickets are available! Guess tickets are being booked using 8G data services... So fast!

— Mustafa (@mustafa11014) May 9, 2019