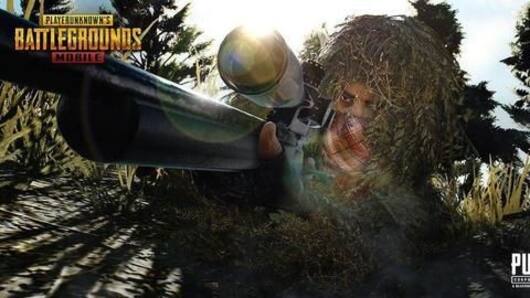 CRPF bans its troops from playing PUBG Mobile: Here's why
The Central Reserve Police Force (CRPF) recently instructed its commanding officers to ban troops from playing the Battle Royale game, PUBG Mobile.
The step has been taken because as per reports, "[the game's] addiction had affected the jawan's operational capabilities".
Senior officials also argued that the game affects other aspects of the troops' lives.
Here is all you need to know about the incident.
PUBG Mobile reportedly affecting CRPF troops' social lives
A senior officer from CRPF's Bihar unit posted in its Delhi headquarters that "many of [jawans] have stopped socializing with their fellow jawans" because of the game.
"It has also led to sleep deprivation because of reduced physical activity," he added.
This comes at a time when PUBG is already in the news for being a major distraction for children and teens.
Love Sports news?
Stay updated with the latest happenings.
Yes, notify Me
The officer has leveled several accusations against the game
The order was issued on May 6 and further said, "It has been reportedly learned that CRPF troops, young personnel are addicted to PUBG. It's getting these men addicted to it and getting them engaged to a great extent which is affecting their ops performance, aggressive and attitudinal issues."
"All personnel [need] to get it deleted/deactivated such apps from their mobile phones."
Senior officers asked to immediately deactivate all PUBG-like apps
All deputy inspectors-general (DIGs) in the central paramilitary force's formations and its anti-insurgency CoBRA unit have been instructed to "ensure that [PUBG] is deleted in all phones and random checks [are periodically] done."
The game is reportedly affecting the jawans' health and mental well-being due to its aggressive nature. It has also made many of them isolate themselves from the real world.
PUBG has garnered a lot of negative publicity this year
PUBG involves 100 players battling/killing each other in a live virtual environment to emerge as the winner.
In India, it has been quite notorious. One notice against it stated that the game was "adversely affecting [kids'] studies."
More recently, a young boy in Nizamabad committed suicide by hanging himself to a ceiling fan because his parents scolded him for playing PUBG!
The game was recently banned in China (for different reasons)
China banned PUBG recently because of newly formed video game guidelines. Under these guidelines, any game that features gambling, violence, obscene content, and blood is not allowed.
Tencent (PUBG's parent company) has replaced the game with a guideline-friendly alternative known as Game for Peace.
The newly released game looks strikingly similar to PUBG, although Tencent claims that it's from a different genre!