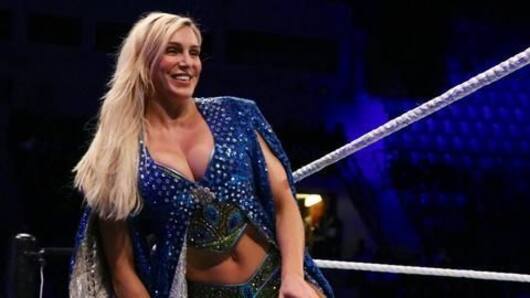 WWE: Here are five unknown facts about Charlotte Flair
WWE has given us several legends. Further, certain off-springs of these legends have gone on to become superstars themselves.
Charlotte Flair, the daughter of legendary Ric Flair, is one such superstar who has achieved a lot of success, riding on the legacy of her father.
But, how much do you know about her? In the same light, we present some interesting facts about Charlotte.
Charlotte lost her brother in 2013
Charlotte had a brother by the name of Reid Flair, who also wrestled for top organizations, including WCW.
However, he had a rough life, which included drug abuse. It was the very reason for his death in 2013.
Charlotte was reportedly very close to him, since she spent most of her youth with him, away from her family and father.
Love Sports news?
Stay updated with the latest happenings.
Yes, notify Me
Charlotte has embroiled herself in several controversies in the past
While Charlotte might be an immensely popular and famous WWE superstar, she has gotten herself into quite a few controversies in the past.
From assaulting a police officer, autobiography scandal to drug abuse, she has been charged for them all.
She even served jail for 45 days, and was later fined heavily.
Moreover, she has a long-standing anger management issue.
Charlotte had a short stint with WCW
Charlotte made her pro-wrestling debut on TV with WCW back in 2000. However, it was a one-off appearance.
It happened during the May 15 episode when Vince Russo, Jeff Jarrett, Daffney and David Flair invaded the Flair home in North Carolina.
While Charlotte was just 13 years old back then, she rose to fame due to her sound acting skills.
Charlotte had no prior experience while joining WWE
Charlotte was a rookie when she joined WWE in 2012 and had no prior experience.
It does come as a shock, considering that she is the daughter of legendary Ric Flair.
As WWE took a gamble, they awarded her a developmental contract in 2012, which meant she would be released if she didn't acquire proper wrestling skills within a year.
The gamble paid off.
Charlotte is the only woman to have held four titles
Charlotte has matured so much over the years in WWE that now she has achieved it all.
It all started off by winning the NXT Women's Champion, followed by the WWE Diva's Champion.
She also won the WWE Women's Championship, while later, she was also the SmackDown Women's Champion.
As a result, she became the first WWE female to hold all four titles.
How old is Charlotte Flair?
Asked 2019-05-15 17:11:26 by Harini Venkatesan
Answered by NewsBytes
Charlotte is currently 33-year old.
How many times has Charlotte won the Women's Championship?
Asked 2019-05-15 17:11:26 by Vivaan Mittal
Answered by NewsBytes
Charlotte is a seven-time Women's champion.
Who is Charlotte married to?
Asked 2019-05-15 17:11:26 by Aaradhya Bhatnagar
Answered by NewsBytes
Charlotte is currently not married, but is dating fellow WWE superstar Andrade.
Has Charlotte ever won the Royal Rumble?
Asked 2019-05-15 17:11:26 by Aditya Jaiteley
Answered by NewsBytes
No, Charlotte is yet to win the Royal Rumble to date.