Sports
Haryana Government to provide state akhadas with 100 mats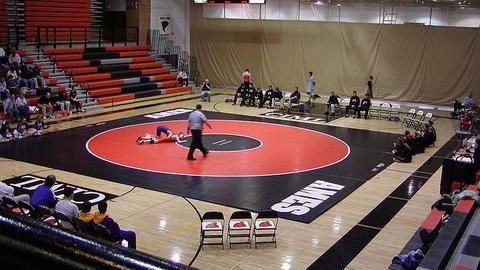 The movie 'Dangal' highlighted the issue of young wrestlers facing problems in their training, owing to lack of basic facilities.
Call it the effect or just sheer timing, Haryana state government has decided to distribute 100 wrestling mats to the akhadas in the state.
The government has also set up a committee for a organized process to provide employment to the state's outstanding sports-persons.
In context:
Wrestling makes progress in Haryana
History

State short of Olympics standard mats
Shockingly, even after producing world class wrestlers, Haryana lacks the facilities and infrastructure required to practice for international competitions.
The mats in the state are not as per the specifications of the Olympic standard mats, which are made of a higher and thicker density foam. They offer more protection and impact absorption, leading to fewer injuries.
Many akhadas have sand beds for practicing.
What does a young wrestler have to say?

A young wrestler from an 'akhada' in Haryana said, "After practising on the standard mat for years, Olympics mat par pair nahin jamte shuru se (one's feet do not move swiftly on Olympics mat immediately after practising on the standard one for years)."
Love Sports news?


Stay updated with the latest happenings.
03 Jan 2017

Haryana Government to provide state akhadas with 100 mats
Details

Mahavir Singh Phogat's akhada gets first mat from the state
Mahavir Singh Phogat's akhada in Balali has got the first wrestling mat from the state.
However, he is not happy yet. He said that the mats given by state are standard ones which the state should have provided earlier.
Phogat has demanded Olympics standard wrestling mats, so that the wrestlers can practice on them from the beginning of their careers.
More facilities for Phogat's akhada

The Haryana Government has promised air-conditioners to be fitted at Mahavir Phogat's akhada in Balali where about 50 boys and girls practice daily. A separate changing room for men and women wrestlers has also been promised to Phogat.