2019 World Cup: Gayle serves a warning to teams
Sports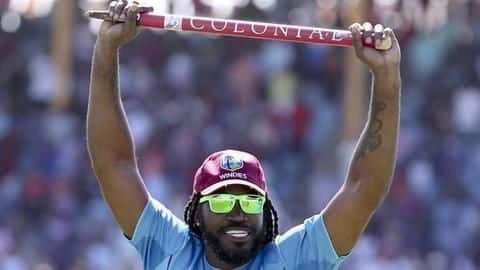 West Indian veteran star Chris Gayle goes into the ICC World Cup 2019 as one of the most feared batsmen.
The opening batsman will be raring to have a crack in England and Wales.
Notably, he had a great series against England in 2019.
In the same light, Gayle has said that teams will know what the 'Universe Boss' is capable of delivering.
Quote
'They know what the Universe Boss is capable of'
"It's not as easy as it was like one time before. But they'll be weary. They know what the Universe Boss is capable of. I'm sure they will have it in the back of their mind, hey, this is the most dangerous batsman," said Gayle.
Gayle CWC
Gayle set to play his fifth and final CWC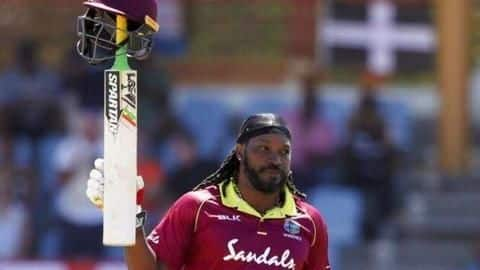 Gayle is enjoying tremendous form in 2019 and the southpaw would look to dominate the proceedings in his fifth and final World Cup.
The star cricketer has scored 944 runs in the World Cup and is 56 runs away from scripting the 1,000-run mark.
He has the pedigree to shine in a big tournament like the World Cup.
The experience will aid him.
Quote
They're going to say, he's the man: Gayle
"Go ask them on camera. They're going to say, no, they're not scared. But you ask them off the camera, they going to say, 'Yeah, he's the man. He's the man.' They're going to say, he's the man," said the West Indian cricketer.
Gayle in 2019
How has Gayle fared in 2019?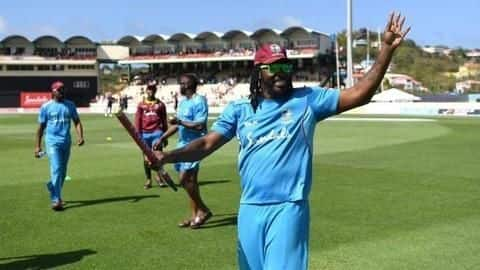 Gayle was terrific against England in the 2-2 series draw at home earlier this year.
He scored 424 runs at an average of 106 in four matches. He hit 39 sixes as well.
He continued his form in the 12th edition of the Indian Premier League (IPL) for Kings XI Punjab, as he amassed 490 runs in 13 league matches.
Information
Gayle is the man for Windies: Our take
West Indies will look up to Gayle this term. With 10,151 ODI runs under his belt, Gayle will need to build the base for Windies. Teams will be looking to take his scalp early on. Bowlers will have to come up with a plan.