Steve Smith booed by England fans after scoring century
Sports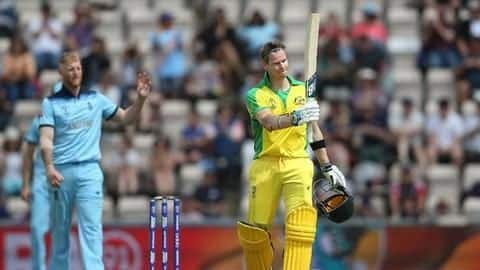 The English fans showed hostility towards Steve Smith in the warm-up game between England and Australia, ahead of the ICC World Cup 2019.
Smith scored a superb 116 in the warm-up match against England on Saturday.
The Australian cricketer, who had served a 12-month ban alongside David Warner for his involvement in a ball-tampering scandal, saw his century greeted with boos.
Here is more.
Hostility
Smith, Warner subjected to hostile reception by fans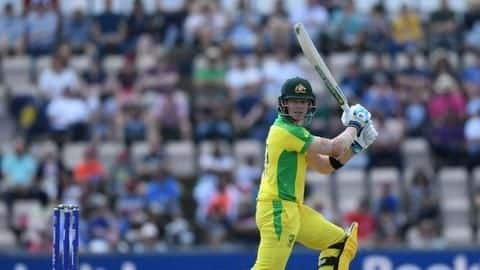 Both Smith and Warner saw themselves get a hostile reception by the fans at the Ageas Bowl on Saturday.
Smith battled past the same and had the last laugh.
As he reached his century, there was a mixed reception.
There were some chorus of boos and loud chants of 'cheater' but Smith stood tall to smash a 102-ball 116.
Twitter Post
How did the fans react post Smith's ton?
Quote
Smith's reaction to the hostile reception
"Everyone's entitled to their opinion and how they want to treat people. It's water off a duck's back and it doesn't bother me. They call it 'white noise'. When I'm out in the middle I don't pay attention to the crowd or what they're saying."
Reception
Australian cricketers were targeted by the Barmy Army recently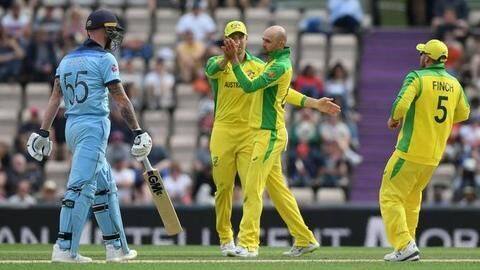 Australian cricketers were expecting a hostile reception on English soil even before landing here.
Earlier, they had faced a taste of the wrath as the informal English fan club, Barmy Army trolled them by putting up doctored images of the cricketers.
The Barmy Army's tweet signified that it was just the beginning and there could be more attacks, the moment Aussies land in England.
Focus
Smith focused on doing his work for Australia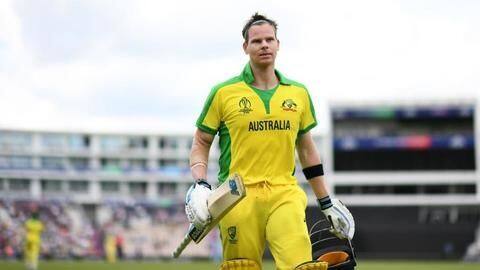 Smith acknowledged the support they have received from the squad.
"It's like we never left in a way. I know I've got the support of my team-mates up on the balcony and for me that's the most important thing. If I can make them proud out in the middle and make Australians proud as much as I can then that's my job," said Smith.
Perforamance
Smith shows his style to conquer the boos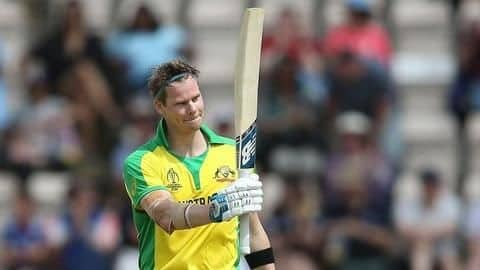 Smith, who faced England for the first time since the scandal in 2018, got to his hundred with a six and a single.
He has been in supreme form with the bat leading up to the 2019 World Cup.
Prior to this innings, he got scores of 22, 89*, 91* and 76 in four warm-up matches.
The star batsman is Australia's most vital player.
Information
Aussies gain the maximum from these warm-up matches
Australia go into the World Cup as one of the leading favorites. They have done well in the warm-up matches and had won eight successive ODIs prior to that. With Smith in such grand form, Aussies may dictate the show in the Cricket World Cup.