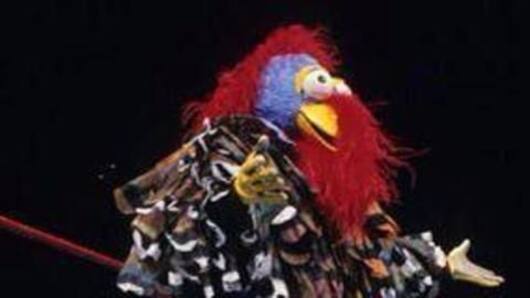 WWE: Here are the weirdest things done by wrestlers
WWE is a source of major entertainment rather than being a sport which represents wrestling.
Since it is more of a show, the wrestlers do various stuff to entertain the fans.
However, in the process, the wrestlers sometimes take things too far, resulting in them doing some weird stuff.
Here, we take a look at some of the weird stuff done by these wrestlers.
Fake electrocution in Chamber of Horrors
During Halloween Havoc 1991, Chamber of Horrors match saw Abdullah the Butcher, with his partners Cactus Jack, the Diamond Studd, and Big Van Vader, in a tag-team match against Sting, the Steiner Brothers, and El Gigante.
As a part of the match, Abdullah was strapped onto an electrocution chair.
While it was fake, Abdullah sold the electrocution well, letting fans think it was real.
Who eats a live chicken? Kamala does
During WWF's Tuesday Night Titans, Vince McMahon was hosting a talk show with Kamala, who came with a live caged chicken.
While Vince was said that Kamal would eat the chicken, he asked him not to.
However, Kamala grabbed the chicken and started eating it, as the camera cut out.
Moments later, the camera showed Kamala, with feathers in his mouth, keeping fans wondering.
Love Sports news?
Stay updated with the latest happenings.
Yes, notify me
Boogeyman eats worms
As if eating a live chicken was not enough, things got even weirder.
The Boogeyman made his WWE debut in 2005.
While his nature was indeed creepy, the notable thing was that he used to stuff his mouth with something, which initially seemed like spaghetti.
However, it was later revealed to be worms, which were alive and he was eating them.
Weird indeed!
Pause and play for Festus
Wrestlers behaving like the pause and play buttons seem unreal.
Festus, aka Luke Gallows, made his return to SmackDown in 2007 with a weird gimmick of being mentally challenged.
Prior to the opening bell of the match, he was pretty much unresponsive.
However, following the bell, he became an aggressive competitor, only to return to his normal self after the closing bell.
Triple H oversells a normal kick
Selling a move is fine, but overselling it seems weird.
While The Rock is well known for this, Triple H too is not far behind.
During a tag-team match, involving his DX partner Shawn Michaels, against Randy Orton and Ric Flair, Orton countered with a normal kick to Hunter's face.
However, Hunter kept standing, left dazzled, for over a minute, before finally falling down.
Has The Boogeyman retired?
Asked 2019-06-05 15:57:08 by Ajay Bhatnagar
Answered by NewsBytes
The Boogeyman retired is semi-retired, as he continues to make sporadic appearances.
How old is Triple H?
Asked 2019-06-05 15:57:08 by Divya Verma
Answered by NewsBytes
Triple H is currently 49-year-old.
Which brand does Luke Gallows wrestle in?
Asked 2019-06-05 15:57:08 by Aradhya Das
Answered by NewsBytes
Luke Gallows is currently with the RAW brand.
Whose moves did The Rock sell?
Asked 2019-06-05 15:57:08 by Arjun Banerjee
Answered by NewsBytes
The Rock is famous for selling Goldberg's spear and Stone Cold's stunner.