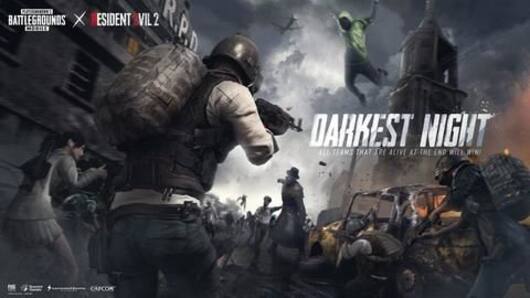 #GamingBytes: List of features coming to PUBG Mobile
PUBG Mobile update 0.13.0 will soon release globally as it will change various features of the game including the zombie mode and add new features like Team Deathmatch as well.
It is already available in beta and the people who have played it have given favorable feedback.
Here is a roundup of all that is coming to PUBG Mobile in the near future.
The zombie mode is all set for a revamp
A few months back, PUBG collaborated with Resident Evil and created a zombie mode, Survive Till Dawn, which was well received by players.
The game soon added a different variation of the mode (Darkest Night) in the last couple of updates and in the upcoming update, it aims to add new stuff including faster zombie dogs, new zombies, and improved weapons.
There will be an Infinity space soon
PUBG Mobile will soon do away with zombies like Tyrant, G, Licker, and Zombie Cop and add new ones to the roster.
Weapons like Nitrogen Grenades will be made more powerful and a new location will be introduced.
Known as Infinity or Mugen space, this area will have players surviving hordes of zombies for one night and the surviving team would win the game.
Love Sports news?
Stay updated with the latest happenings.
Yes, notify Me
Companion mode will get a full-fledged release
If you've played PUBG Mobile recently, you might have noticed a white bird in the title screen's background.
While it doesn't do much as of now, it could soon become your pet courtesy the upcoming companion mode.
The mode will have a proper release in the upcoming update and provide players with a pet whose emotes, design can be modified according to their liking.
The monsters are almost here as well
PUBG Mobile has collaborated with Godzilla: The King of Monsters and the new update will see the launch of a new mode featuring Godzilla and other Kaiju.
Many players have been able to find Easter Eggs that signal the upcoming crossover. Kaiju murals can be found in various locations in Miramar and one can actually see Godzilla in Erangel.
Event outfits are also available.
The new update will also feature a Team Deathmatch mode
This feature was originally from Call of Duty (its mobile version will be out shortly) and will come to PUBG Mobile too.
The Team Deathmatch mode has two teams battling it out against each other to get the maximum kills.
The best part? Players get unlimited respawns, their weapon of choice and the first team to get 40 kills within the stipulated time, wins.
Which zombies are leaving PUBG?
Asked 2019-06-05 20:33:21 by Pari Pillai
Answered by NewsBytes
As per reports, PUBG is going to do away with zombies like Tyrant, G, Licker and Zombie Cop.
How do I use my companion?
Asked 2019-06-05 20:33:21 by Aanya Patel
Answered by NewsBytes
As of now, you can not do anything with it. With the new update, you'll be able to customize it as per your liking.
Can I choose my weapon in Team Deathmatch?
Asked 2019-06-05 20:33:21 by Surabhi Singh
Answered by NewsBytes
Yes. Players can choose any weapon and they will respawn with the same throughout a Team Deathmatch.
Where can I see Godzilla in PUBG?
Asked 2019-06-05 20:33:21 by Vivaan Malhotra
Answered by NewsBytes
In Erangel's spawn island, if you look toward the horizon, Godzilla can be seen swimming in the sea.