Weird things which have happened in World Cup 2019
Sports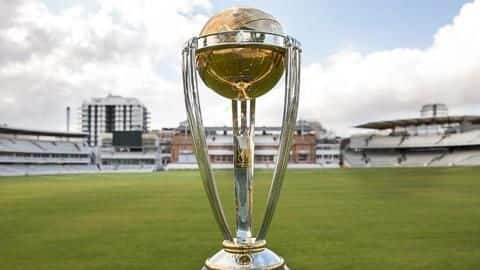 The ICC World Cup 2019 has already seen some interesting matches, and three washouts, with several such instances in the bank for the next one month.
However, besides these, there have also been a few weird incidents, which fans have witnessed in this edition of the tournament.
From Jofra Archer's super quick delivery to MS Dhoni's gloves, we look at such rare things.
Weird six
Six after hitting the wicket!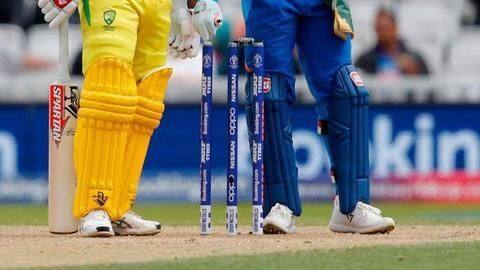 Generally, we see a batsman hitting the ball hard with his bat so that it travels a long distance to land into the stands.
However, this World Cup saw a weird instance when the ball, after hitting the stumps traveled over the ropes.
This happened when Jofra Archer clean bowled Bangladesh's Soumya Sarkar. He delivered a stunning delivery that the ball went the distance.
Twitter Post
Sixer off the stumps!
Dhoni's gloves
MS Dhoni's gloves draw attention, and an unwanted controversy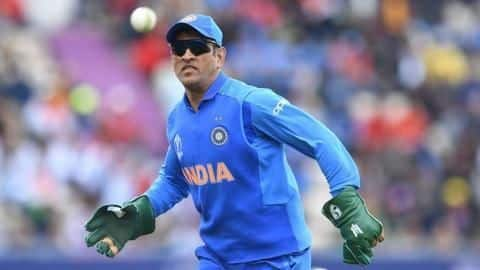 Everyone knows that Dhoni has the rank of Lieutenant Colonel with the Indian Army.
As a result, Dhoni had imprinted the logo of 'sacrifice' on his wicket-keeping gloves to honor the brave soldiers.
However, the International Cricket Council (ICC) intervened and asked Dhoni to get the logo removed, since it violated the code of conduct.
Despite the request by BCCI, ICC upheld its decision.
Sticky bails
Bails refuse to fall off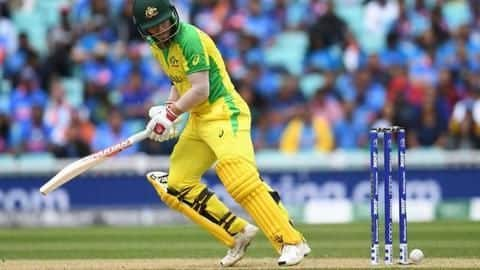 The introduction of zing bails has made things easier for the umpires.
However, of late, there has been a controversy surrounding it.
On more than three instances, the bails have refused to fall off, despite being hit hard by the bowlers.
As per the laws, the batsman cannot be dismissed unless the bails are dislodged, thus zing bails are giving the batsmen a lifeline.
Unfair axe!
Afghanistan's Mohammad Shahzad threatens to quit cricket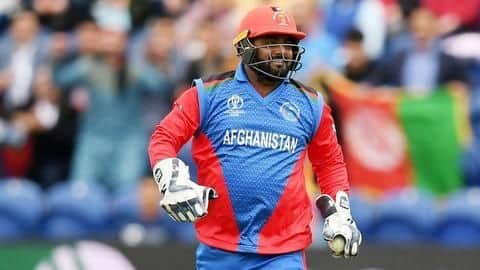 Afghanistan's wicket-keeper batsman Mohammad Shahzad has embroiled himself in a controversy after he threatened to quit cricket following his axe from the squad.
As per the Afghanistan Cricket Board, Shahzad is suffering from a knee injury. He has been deemed unfit, leading to him being replaced.
However, Shahzad has said that he is perfectly fit and that there is a foul play.
No AB
CSA reject AB's offer to make international return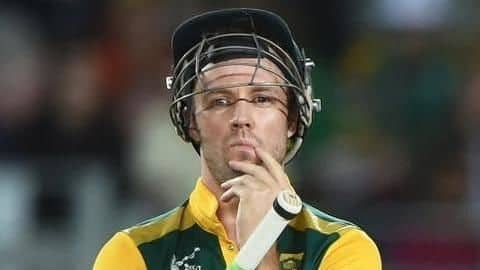 South Africa's prolific retired batsman AB de Villiers made headlines this month after it was revealed that he had applied for an international return, prior to the World Cup.
However, the offer was rejected by Cricket South Africa (CSA) as he was too late to apply for a return.
Further, the team was 99% ready, while further changes were not possible.
Information
Three matches washed out in a week due to rain
This World Cup has already seen three matches being rain affected, leading to washouts with no result. While it is the most in a single edition of the tournament to date, more are likely to follow, in case one trusts Google Weather. Is this weird?

Vihaan Lobo
Asked on 12 June, 2019
When is the World Cup final?

Answered by
NewsBytes
The World Cup 2019 final is on July 14.
Chirag Chopra
Asked on 12 June, 2019
Where would the World Cup final be held?

Answered by
NewsBytes
The World Cup 2019 final would be held at Lord's.
Muhammad Kadam
Asked on 12 June, 2019
What is the ideal weight of a cricket bail?

Answered by
NewsBytes
There is no standard of weight set for the cricket bail.
Aaradhya Singh
Asked on 12 June, 2019
When did de Villiers retire?

Answered by
NewsBytes
De Villiers retired from international cricket in 2018.