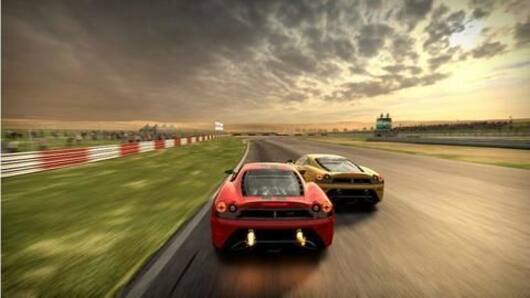 #GamingBytes: Five exciting racing PC games you should definitely play
Racing games have a charm of their own. They are easy to learn and can go from ultra-realistic to fun and cartoonish.
In some, you get the ability to modify each and every aspect of your car while others focus more on the race part.
There are some really exciting racing games available for PCs. Let us have a look at the best ones.
Microsoft's open world game with over 450 different cars
Fans of realistic graphics will love Microsoft's Forza series. The Forza Horizon 4 is a great game that lets the player choose his own path.
One can race, do stunts, or simply relax and create/modify new vehicles in this.
No matter which version you buy, the game's graphics are absolutely mind-blowing.
The ultimate edition is available on Microsoft's store for around Rs. 3,300.
One of the most realistic riding simulators
Project CARS has 125 drivable vehicles and over 100 different courses. The motorsport racing simulator was released in 2015 and is one of the best racing games ever.
It has phenomenal graphics but it is the physics simulation that really sets the game apart.
A sequel was released in 2017 and is equally good, if not better.
It's available on Steam for Rs. 2,000.
Love Sports news?
Stay updated with the latest happenings.
Yes, notify Me
The series that introduced many to the racing genre
Need For Speed by EA Games is responsible for introducing many Indian gamers to racing games.
From Underground 2's glossy paints and Most Wanted's nitro boost, the series has a special place in gamers' hearts.
Its latest edition, Payback released in 2017 and is quite good to play with overlapping stories and multiple ways to win.
The game is available with Origin's Basic/Premier subscriptions.
An oldie but a too-goodie
Fans of the racing genre know and love Burnout Paradise. While the game has its own cult following, it is a little older compared to other games.
However, its Remastered edition is now available on Origin. This edition revamps the graphics to 4K quality and comes with various add-ons.
Exploring Paradise City has never been more fun.
The game is available with Origin's subscriptions.
The indie game that is detailed quite meticulously
The game has multiple editions but if you plan on buying it, get the Assetto Corsa: Ultimate Edition because it is comparatively less expensive and comes with additional content as well.
The game has 178 meticulously detailed vehicles and each of them is customizable to the core. It also has a nice multiplayer mode.
The game can be bought from Steam for Rs. 1,400.