#NewsBytesExclusive: Dad Yograj on Yuvraj's cricketing career, retirement and more
Sports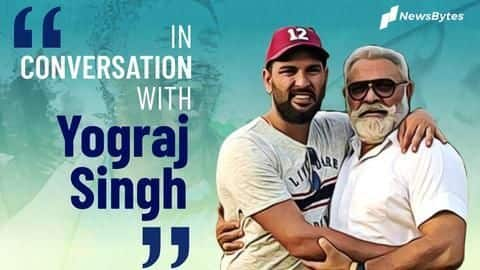 Fans experienced a cocktail of emotions when India's swashbuckling batsman Yuvraj Singh announced his retirement from all forms of cricket last week.
In his press conference, Yuvraj mentioned that he had made peace with his father, following a fallout between them.
In the same light, NewsBytes spoke exclusively to Yuvraj's father, Yograj Singh who candidly talked about Yuvraj's early days, retirement and much more.
Career
My life got destroyed after I was dropped: Yograj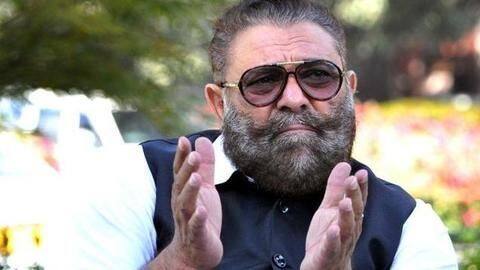 Yograj played one Test and six ODIs for India. When asked about his career, he said his life got destroyed after he was dropped from team. It keeps coming back to haunt him.
"I asked God to give me one more life, as I wanted to become the greatest cricketer the world has ever seen, somebody like Sir Viv Richards or Sobers," he said.
Quote
Yograj made up his mind that Yuvraj would play cricket
"I decided that I would prove a point. I told God that I would need the next life and finish this game. While everyone thought that I had gone bonkers, suddenly, I gave Yuvi a bat and told, You are gonna play cricket," Yograj recalled.
Favorite moment
The first ball Yuvraj faced was from his grandmother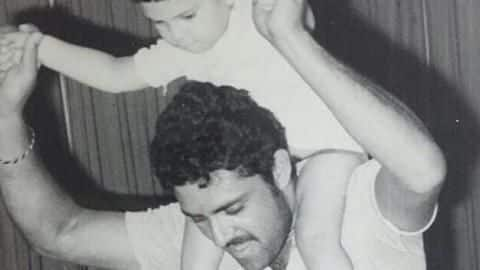 Yograj recalled his favorite father-son moment when Yuvraj was a one-and-a-half-year-old kid and was handed a bat, while her grandmother threw a plastic ball at him.
He held the bat correctly and interestingly, with the same kind of swing, which he possesses currently, he swung it so hard at the ball that he immediately broke the front glass with his first shot.
India prospect
Yuvraj's undying dedication to cricket made him an India prospect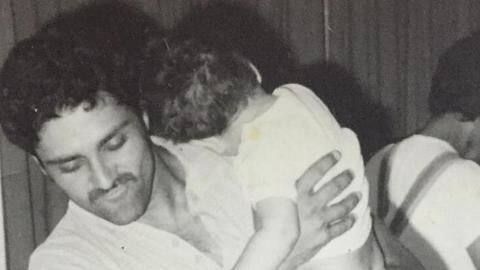 Although Yograj was determined to make Yuvraj a great cricketer, everyone at home was skeptical about it, including his grandmother.
The day she passed away, Yograj remembered how he was mourning when Yuvraj walked into the room and asked him to help him with his training, showing his undying dedication.
This, in turn, made Yograj realize that Yuvi could one day play for India.
India call-up
Yograj cried the day Yuvraj played for India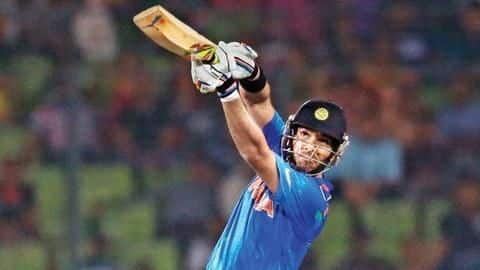 Yograj mentioned the fact that he was in a jail when Yuvi got a call-up.
And, he added that the day he came to know about Yuvi's debut for Team India, he cried.
"I was traveling when I came to know that Yuvi had played for India. I stopped the car, went out and cried so much. However, I thanked God," he said.
Quote
My soul was always talking to Yuvi: Yograj
"I was listening to commentary when Yuvraj was playing his match in Nairobi. I yelled, following his dismissal, for not getting his century. My soul was always talking to Yuvi, wherever he played. The next morning, he was compared to Clive Lloyd," he recalled.
Test success
Playing alongside great players made Yuvraj's Test career difficult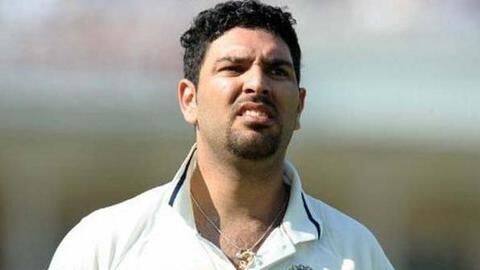 Speaking on Yuvraj's inability to replicate the white-ball success in Test cricket, Yograj revealed that the prime reason was he was playing in the wrong era.
Yograj said that finding a Test spot alongside greats like Virender Sehwag, Gautam Gambhir, Sachin Tendulkar, Rahul Dravid and Sourav Ganguly made things difficult for him.
However, Yograj said his son had the ability to play 200 Tests.
Thankful
I'm thankful to God for making Yuvi what I wanted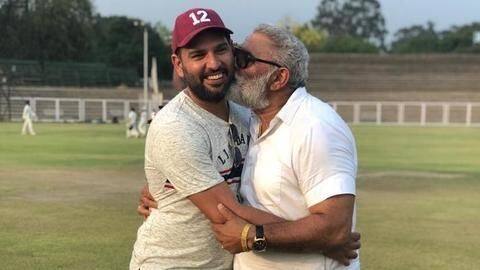 Yograj recollected a moment while he was going through a rough patch that he had urged God to help him.
"I urged God to take everything from me, but make my son (Yuvi) the GOAT. Maybe, God listened to me. Today, after his retirement, I feel like God telling me, Look, what I have made your son. The whole world bows down to him."
Quote
Yuvraj's retirement is yet to sink in
"His (Yuvi's) retirement is yet to sink in, I'm yet to take it in my stride. It would take me some time, could be six months. Every time something big has gone down, I've been trying to reconcile with myself," Yograj spoke about Yuvi's retirement.
Farewell match
Yograj wanted Yuvraj to retire after one last match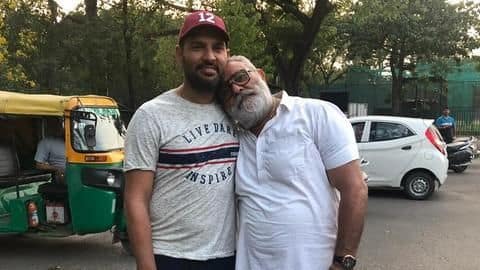 While many fans on social media said that Yuvraj should have had a farewell match, Yograj too wanted the same.
He also said that he received a number of calls, with people asking him to not retire now and play one last match.
However, Yograj firmly said, "No. Don't beg to play one last match. Honor and dignity is very important."
Fallout
Yograj refuses to speak on fallout with Yuvraj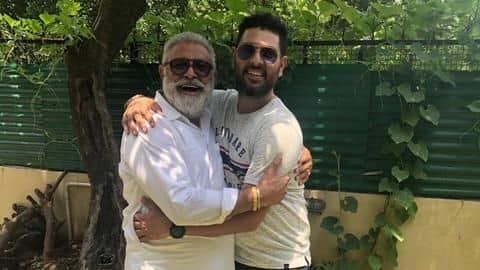 It is no secret that Yuvi had a fallout with his father at one point in his career.
When asked about it, Yograj avoided a detailed discussion.
However, he promised to open up at a later stage following a discussion with Yuvi himself.
"I just want Yuvi to know that the stories and lies that were told to him make no sense," asserted Yograj.
Different approach
Yograj wished Yuvi could have stayed with him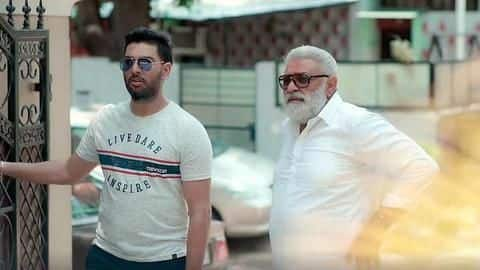 On being asked if there was something he would have liked Yuvi to do differently, Yograj said that he could have stayed with him.
He said that had Yuvi done so, he would have ensured that his focus was completely on cricket.
"Had he stayed with me, I would have definitely served and he would have played 500 ODIs and 200 Tests," he asserted.
Quote
Yograj compares Yuvi with Sir Garfield Sobers
"Had he not had the knee injury, or cancer, I firmly believe he would have broken all the records. I consider him closely related to Sir Garfield Sobers in all aspects of being an all-rounder," Yograj opined further.
Yuvi's replacement
Yograj believes Indian team has abundant talent to replace Yuvraj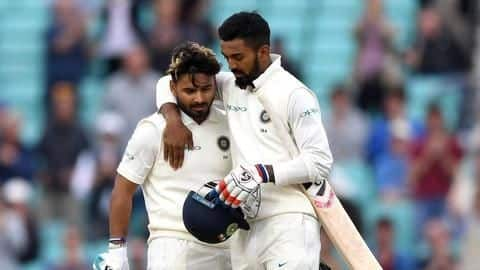 On being asked about the ideal cricketer to replace Yuvi, Yograj candidly said that all the current Indian players have the potential to replace him.
He also credited IPL for bringing up new budding talent to Indian cricket.
He picked up KL Rahul and Rishabh Pant for their fine talent, while he deemed the latter has the best chance to replace his son.
Information
India firm favorites to win ICC World Cup 2019: Yograj
With the ICC World Cup 2019 currently on and India putting up a fine performance so far, Yograj stated that the team is undoubtedly the favorite to win it this time. He also wished for them to win, especially for skipper Virat Kohli.

Charvi Chavan
Asked on 17 June, 2019
How old is Yuvraj Singh?

Answered by
NewsBytes
Yuvraj is currently 37-year-old.
Hansika Chattopadhyay
Asked on 17 June, 2019
When did Yuvraj make his ODI debut?

Answered by
NewsBytes
Yuvraj made his ODI debut in 2000.
Sai Lobo
Asked on 17 June, 2019
How many Tests has Yuvraj played?

Answered by
NewsBytes
Yuvraj has played 40 Tests in his career.
Amit Pillai
Asked on 17 June, 2019
Will Yuvraj play in IPL anymore?

Answered by
NewsBytes
It is unlikely that Yuvraj would take part in IPL any further.