Australia beat England: Here are the key takeaways
Sports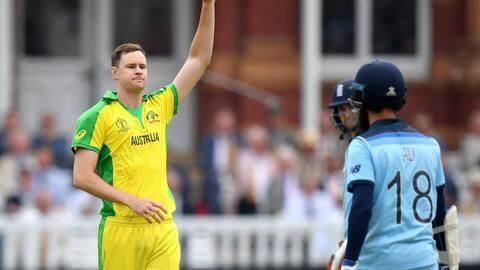 Hosts England could not produce the goods once again, as they succumbed to a 64-run defeat to title holders Australia in the match number 32 of the ICC World Cup 2019 at Lord's in London on Tuesday.
With this win, Australia have qualified for the semis, while England remain on the fourth spot.
Here are the key takeaways.
Match report
How did the match pan out?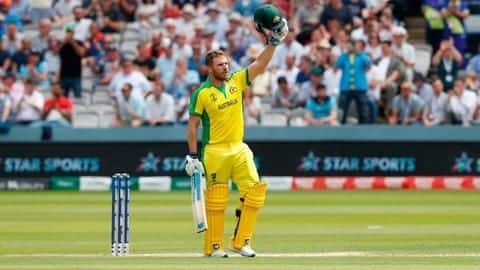 Winning the toss, England skipper Eoin Morgan decided to field first.
The decision backfired as the Australian openers put up a solid 123-run opening stand. This helped the Aussies to post an above par total of 285/7, courtesy Aaron Finch's fine century.
In reply, England were off to a shaky start, while Jason Behrendorff's 5/43 sealed an emphatic win for the Aussies.
Decision
England should have batted first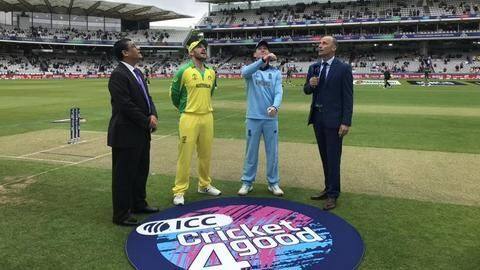 Due to the overcast conditions, England decided to field first.
They felt that they could trouble the batsmen with the new ball.
However, the plan backfired. In hindsight, they should have batted first.
Notably, the two games which England had lost earlier were while chasing.
This should have given Morgan a warning that they might not do well if Aussies post a good total.
Captain
Aaron Finch proving that he can lead from the front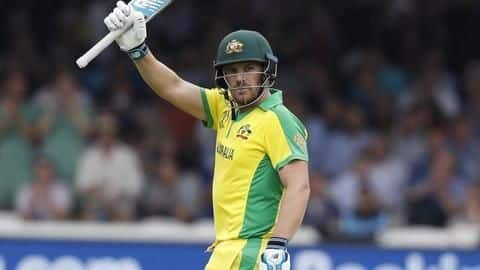 Australia have been dominant this term. And a lot of credit for their fine run goes to skipper Aaron Finch.
Earlier this year, he helped Australia script a strong comeback in ODIs.
Even in this World Cup, he is leading from front as his century laid the foundation for Aussies tonight.
Notably, he is even picking the XI right and rotating his bowlers well.
Inconsistent
Glenn Maxwell needs to step up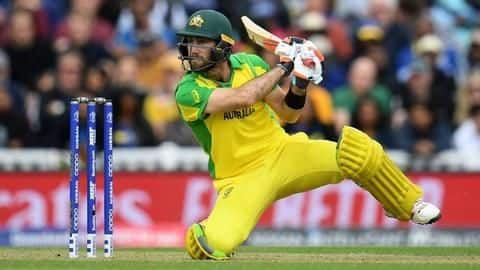 Australian all-rounder Glenn Maxwell continued to do what he is famous for, and that is being inconsistent.
Faced eight deliveries, scored 12 runs, hit a four and a six, and walked back.
He is not putting a price to his wicket and this can adversely impact them in knock-outs.
Shuffling his spot with Alex Carey could probably help him bat better at the death.
Middle-order woes
Australia's middle-order needs to be more responsible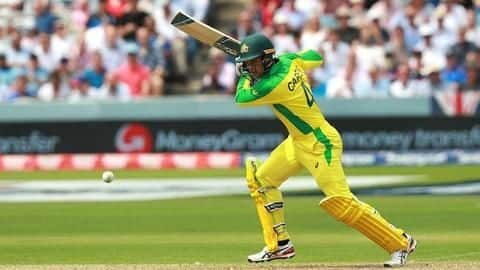 There used to be a time when Australia's middle-order was as strong as their top-order.
Well, time certainly has changed, as we witnessed another mini collapse.
Australia have been struggling with their middle-order for quite some time, as they are unable to utilize the starts given by the top-order.
They need to change the batting order.
Roy's absence
England needs Jason Roy to get fit soon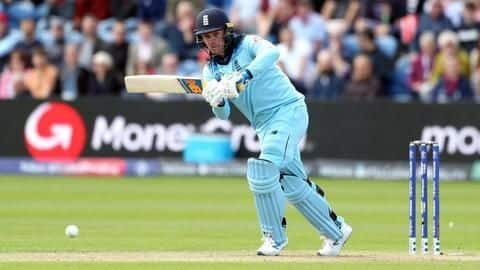 Jason Roy is undoubtedly England's one of the finest openers to date.
His unfortunate injury is severely impacting the campaign of The Three Lions.
With James Vince's form going from bad to worse, England would be hoping for Roy's quick recovery to restore the balance in their side.
Meanwhile, Moeen Ali could be tried as an opener.
Personal
English batsmen batting irresponsibly
The English top-order once again collapsed in this tie, and it was mostly due to their wrong judgment. They started going after the Australian bowlers early on. This is where they differ from India. We think they should start respecting the bowling attack.
Behrendorff
Behrendorff a genuine match winner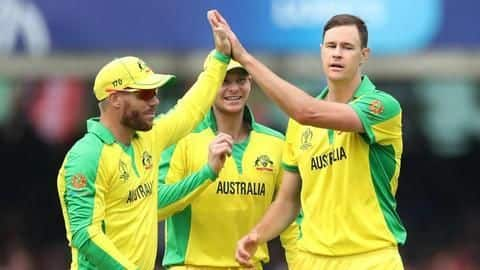 It was notable that pacer Behrendorff enjoyed success with the new ball.
While he was swinging the ball both ways, he proved that he is a genuine and natural new ball bowler.
Moreover, he is not as reliable at the death, but Australia have Mitchell Starc and Pat Cummins for that.
Behrendorff should stick with the new ball for now.

Anonymous
Asked on 25 June, 2019
How old is Jason Behrendorff?

Answered by
NewsBytes
Behrendorff is 29-year-old.
Anonymous
Asked on 25 June, 2019
How old is Aaron Finch?

Answered by
NewsBytes
Finch is 32-year-old.
Anonymous
Asked on 25 June, 2019
When did England win the World Cup?

Answered by
NewsBytes
England are yet to win the World Cup to date.
Anonymous
Asked on 25 June, 2019
How many times have Australia won the World Cup?

Answered by
NewsBytes
Australia have won the World Cup on record five occasions.